24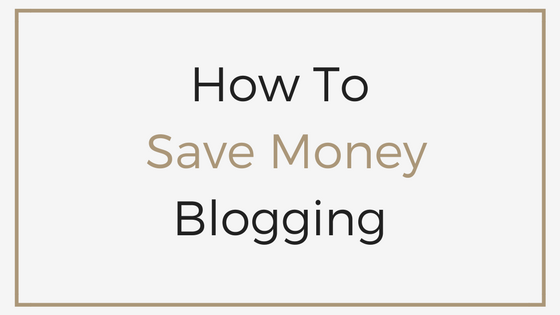 7 Practical Ways To Save Money Online As A Blogger
This post may contain affiliate links. If you choose to purchase something through one of my links, I will earn a small commission at no extra cost to you.
Do you ever wish there was a way you could save money on blogging tools?
…And to invest in the tools you actually need for your blogging business?
By now I bet you feel like you have to get every tool under the sun because all the "gurus" are recommending them.
Each one feels like another expense to add to your ever-growing list, right?
That's why I want to share with you some practical ways you can save on blogging tools and still build a successful business.
I've listed these tips with the goal to help you make smarter choices with your blogging tools and to help you focus on the ones YOU need the most. 
Get Cashback On Your Online Purchases
You may not know this yet, but you can actually earn some cashback on purchases you make online. As a result, this could be a great way for you to save on blogging tools this year.
I personally recommend TopCashback, the UK's largest cashback site. And it's also been my #1 go to cashback site since 2016.
BONUS: If you sign up to Topcashback through my link above you'll receive a £5 Argos e-Gift Voucher – LIMITED TIME ONLY
(Note: If you're in the US, then I would suggest using Ebates, the US's largest online cashback site)
So, why is cashback a great way to save on blogging tools?
It's because you can earn money back on the tools you need most such as hosting/domain, photography tools and other physical tools. For Example:
1. Domain/Hosting
If you were to purchase your domain and hosting through GoDaddy, you could currently earn up to 15.75% cashback (In some cases I've seen this go up to 40% cashback!)
So, if I were to purchase a 3-year hosting and domain package, according to the current prices, you could earn up to £20 in cashback.
The same principle applies to Namecheap. Currently, Topcashback is also offering 15.75% cashback on all new customer purchases with Namecheap.
There are also other domain and hosting providers available for cashback, such as 123 Reg, Names.co.uk etc.
2. Photography and Other Physical Tools
If you're a blogger that takes your own photos, then it's worth using cashback sites to save on photography tools.
Additionally, why not do the same for purchasing other physical tools such as a laptop and stationary etc.
[alert-announce]
TIP: You can even set up the Google Chrome Extension to notify you of any cashback deals available when you visit eligible websites.
[/alert-announce]
Save Money On Blogging Tools You Already Use By Referring Others
There are some tools/services that allow you to claim some money off your subscription/payment plan simply by referring others to the platform.
One example of this is Tailwind.
Tailwind is a Pinterest Scheduler that allows you to automate your pinning strategy, and has the potential to significantly increase your blog traffic.
They have a referral program which means that when you refer a member to their platform, your referral earns $15 when they sign up, and you get $15 credit too!
Tailwind plans start at $15/month, so if you were to refer just 1 person every month, you'd essentially get Tailwind for free!
[alert-announce]
TIP: You can use a method called Affiliate Marketing to promote products like this and refer others. My recommended training platform teaches you how to become a successful Affiliate Marketer, and it's FREE to try
[/alert-announce]
Keep Track Of Your Expenses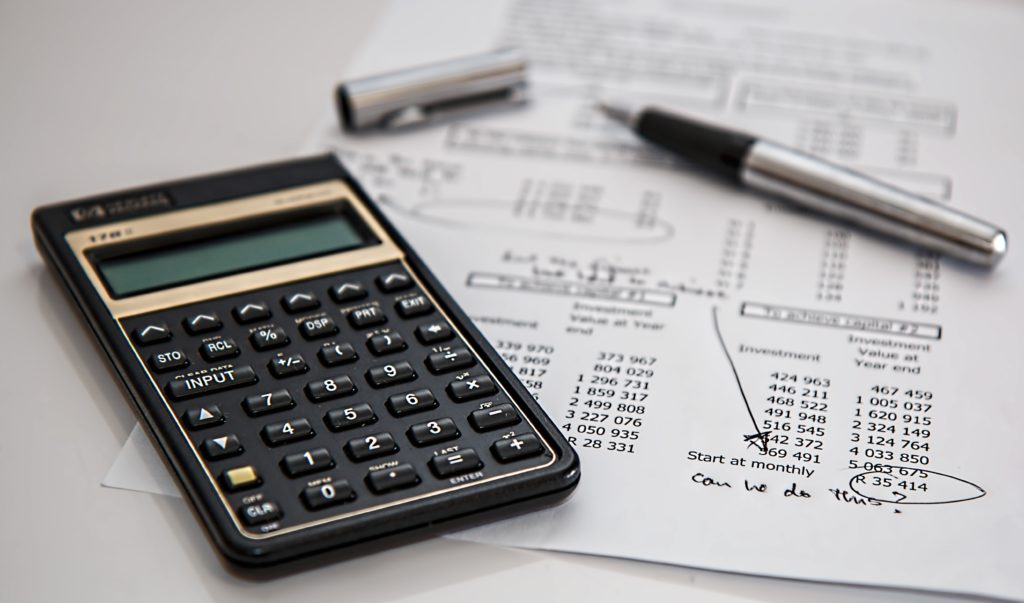 I know sometimes this is easier said than done, but keeping track of your expenses is a really practical way to make sure you're staying within your budget when it comes to investing in blogging tools.
Think about the return on invest (ROI) you're getting from a tool.
Is it making your blogging tasks simpler, are you seeing an increase in your income, are you noticing changes to your results because of the recent tool you purchased?
Evaluate these things, and determine which tools are worth keeping and which are not.
I recommend keeping some kind of budget planner, spreadsheet or notebook.
This way you can easily see where you're spending your money and how much.
Buy Must-Have Blogging Tools In Bulk
There are some blogging tools which you just need to spend money on, there's no free way to get around it.
I'm referring to tools such as domain names, hosting providers, social media tools etc.
So by buying tools such as these in bulk, you're able to cut your spending and save a good chunk of money.
Here are a few examples:
1. Hosting your Blog with iPage
I have a full in-depth guide to starting a blog on a budget with iPage ==> check it out here.
If we break down the cost of iPage based on bulk purchases, you'll be able to see exactly how much you could potentially save
12 Month Package: $2.99/month
36 Month Package: $1.99/month
Therefore, if you were to purchase a 36-month plan, you would save yourself a lot more in the long run.
And this principle works for pretty much any hosting provider you choose.
2. Email Marketing Tools
These are a must for anyone wanting to monetise and grow their blogs. Below are some examples of savings you can make on some of the most popular email marketing tools:
GetResponse Basic Plan
Monthly: $15/month
Yearly: $12.50/month => saving $60

(over 2 years)

2 Yearly: $10.50/month => saving $108

(over 2 years)
Convertkit Basic Plan
Monthly: $29/month
Yearly: $24/month => saving $60
3. Social Media Scheduling Tools
Tailwind Basic Plan
If we break down the cost of Tailwind, we can begin to see how much we could save just by buying our subscription in bulk
Monthly Plan: $15/month
Yearly Plan: $9.99/month =>

saving $60

(which is the same as getting 4 months completely free!)
Overall, this can work for any tool you wish to purchase, and it's a good way to save money on blogging tools when you have the budget to do so.
I also understand that you may not always have the funds to do this, but it's something I think all bloggers (aspiring and advanced) should consider when purchasing their next tool.
Make Use Of Free Trials
Free trials are a great way to test run programs/products you're interested in buying. So before you actually invest any money, you have the chance to use the product for a period of time.
Some examples include:
GetResponse – 30-day free trial
Jaaxy (Keyword Research Tool) – 30 free searches
Use Freemium Versions Of Your Favourite Tools
Freemium tools are ones which offer a free trial membership, with the option to upgrade.
So, instead of hastily upgrading to a pro/premium subscription of your favourite tool, why not stick with the free trial version for a while.
For example:
Grammarly is a writing tool which offers a free version as well as an upgraded version. You can choose to upgrade if you wish, but the free version is still very useful, and it's what I'm currently using.
Canva is a free graphics editing tool which many bloggers use to edit their blog and social media graphics. Canva also offers a paid version of their product, Canva For Work, which comes with added features.
I've personally upgraded my Canva account, however, the free version is still very practical and offers enough features for most bloggers' needs. So in this case, sticking with the free trial version would be very cost effective.
MailChimp is an Email Marketing Service, which is a popular option for bloggers on a tight budget. They offer a "free forever" plan for up to 500 subscribers.
Consider Using Free or Cheaper Alternatives
Sometimes you really just don't have the money to buy all the advanced tools you would like to, so why not search out for cheaper (or free) alternatives.
Below is a list of examples:
Canva instead of Photoshop
Pexels instead of Shutterstock
GetResponse instead of Convertkit
Lead Capture Opt-In Forms
Mailmunch or Sumo instead of Thrive Leads
Elementor instead of Thrive Architect
LogoMakr instead of hiring a graphics designer
MyThemeShop instead of hiring a web designer
These are just some of the alternatives you could consider when choosing which platform is right for you.
My Final Thoughts
I think it's great to be able to have practical ways to save money on blogging tools every now and again, and I hope you've gained some really helpful tips today!
However, I'd suggest trying not to make it a habit of constantly looking for free alternatives, or getting less than perfect tools because of the cost.
At the end of the day, the purpose of your blog is to monetise and build a business, and you eventually need to be able to invest in the right tools to grow your business and automate certain aspects of it.
What To Do Next?
Weigh up the pros and cons of each investment you make and decide if it'll be worth the money, and the right fit for YOUR needs. Don't just get the latest tool because the "gurus" are recommending it.
Also, I'd love for you to join the discussion below. Let me know, what are your favourite ways to save money on blogging tools?
Pin This For Later