12 Legitimate Ways To Make Money Online Without Taking Surveys
This post may contain affiliate links. If you choose to purchase something through one of my links, I will earn a small commission at no extra cost to you.
Want To Read This Later?

Enter Your Best Email For Instant Access To The PDF Download!
Believe it or not, it is actually possible to make money online legitimately, and in this post, I want to share with you 13 ways to make money online…WITHOUT taking surveys.
There are many scammers and "gurus" out there that promise to help you make 6 figures in no times. But the truth is that is not the case.
Although it's 100% possible to make money online, it requires you to be dedicated and to take your time to master the different money making methods.
1) Blogging
---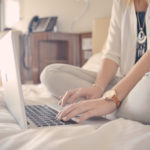 Blogging has recently become one of the most talked about ways to make money online, but it's important to note that you won't make money immediately with this method.
It requires time, dedication and hard work to start earning a profit.
[alert-announce] Do you want to make money online blogging but don't know how to start?
Then check out my ultimate guide to starting a blog on a budget.
[/alert-announce]
There are a number of ways you can make money from a blog, such as:
This is one of the most common ways to monetise your blog. Affiliate Marketing allows you to promote products on your blog and earn a commission when your readers make a purchase.
You can ads place on your blog and you get to earn money when your readers click on the ads. The most common option to start advertising with is through Adsense. But there are some other options available such as Media.net
With email marketing, you need to provide value on your blog and encourage users to sign up to your email list. Then you can start sending emails to your subscribers and use this as a way to promote products/services. But you need to make sure your priority is to provide value, otherwise, your readers will unsubscribe from your list.
Online courses can be created on sites such as Teachable. You can charge for the course and sell it on your blog.
Advertise your skills/services
You can provide a page on your blog where you advertise your skills and charge for your services. For example, if you're really good at Search Engine Optimisation (SEO), then you can advertise your skills and charge a rate for anyone who's interested.
This is another popular way to monetise your blog. You can reach out to brands within your niche and offer to create a blog post and get paid to publish. It's also possible for brands to reach out to you for sponsored posts.
You May Also Like: 25 Legit Ways To Make Money Online Blogging With WordPress
2) Affiliate Marketing
---
Affiliate Marketing is a great option for anyone looking to make a genuine income online.
It's also a good entry point for beginners because it doesn't require any inventory or high start-up costs. It's even possible to get started with no money.
There are 4 key steps to Affiliate Marketing:
1) Choose an interest
With Affiliate Marketing you can create a business based on your passions. So have a think about what interests you. A hobby, or something that gets you excited and motivated when you think about it. There are so many different ideas that you could potentially tap into online.
When you choose a passion, success is much more likely to follow
2) Build a website
Nowadays it's easier than ever to build a website. I personally recommend going self-hosted and owning your own blog. But if you're completely new to online marketing, and no money, then you may want to get started with a free website.
A website is important because it's going to be the foundation of your business.
3) Attract visitors
Your goal before you try to earn money with your new website is to focus on getting actual people to visit your website, because, without people, you have no business. Some ways you can attract visitors is through search engines and social media.
4) Earn revenue
Once you've got your audience, you can promote products and services through affiliate programs. Because of these programs, you can promote just about anything, and you can earn a commission when your visitor makes a purchase.
In my opinion, the best way to apply Affiliate Marketing is through a website/blog. However, you may not want to keep up with the needs of maintaining a website. If that's the case, it's still possible to make money with Affiliate Marketing, without a website.
[alert-announce]
If you'd like to earn with Affiliate Marketing then be sure to take a look at my #1 recommended training platform for beginners.
It's 100% FREE to join, and you learn the basics of getting started with affiliate marketing. [/alert-announce]
3) eCommerce
---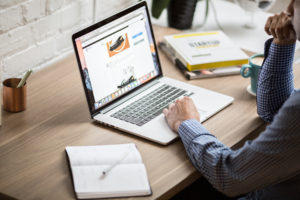 eCommerce involves selling products online through an online store. These can be physical products or digital products.
There are a number of platforms available that allow you to sell products online.
This is a very popular way that people make money online selling products. It's easy to get started with eBay, and you can join for free. It's a great place to sell any used items you have around the house, and you can use this opportunity to learn how the website works. Then you can start to consider purchasing products to resell.
My first experience of eBay was back in 2014, where I sold an official Apple iPad cover. It sold within a few hours, and that was the first time I ever made money online. Soon after I started selling my used items online, then went on to resell products. So this is definitely an option worth considering if you're looking for legit ways to make money online.
A similar platform to eBay where you can sell new and used items. I personally think it's better for selling new items. You can consider setting up a Fulfilled By Amazon (FBA) store.
This is becoming a well-known way to make money online with Amazon. Although I've sold on Amazon before I'm not too familiar with setting up an FBA store. If you're looking for a good beginners guide then I recommend reading this complete guide
With Etsy, you can earn money online selling handmade items. If you're really creative and enjoy making arts & crafts, then this may be the perfect option for you. There are users selling anything from Jewellery, to handbags, to WordPress themes, to resume templates.
So it's possible you'll find a product you can sell for yourself. Take a look at the site and see what options might fit your expertise.
The options listed above involve you selling on a third party platform, and paying fees to list your products. However, with Shopify, you get to build your own online store and keep more of the profits.
Shopify offers a 14-day FREE trial, which is a great way to see if your own online store is the best option for you. This platform can also be used to sell digital products.
4) Dropshipping
---
Dropshipping is very similar to building an eCommerce store, except the main difference is that you don't keep any inventory.
The aim of dropshipping is to list your items on an eCommerce platform, then when you make a sale, you purchase the product from your supplier, then the supplier ships the item directly to your buyer. The image below should help make it easier to understand:
Drop shipping can be done on sites such as eBay, Amazon and on your own Shopify store.
With Shopify, you can use a program called Orbelo, which is specifically designed for building a dropshipping business.
They also offer a lot of valuable information on their blog about starting a drop shipping business, finding the best suppliers and choosing what products to dropship. Take a look at some of their guides below:
I also recommend that you get access to the FREE online training to help you start a profitable drop shipping store. Additionally, there's a super helpful course on Udemy, if you'd prefer to start dropshipping on eBay.
5) Freelancing
---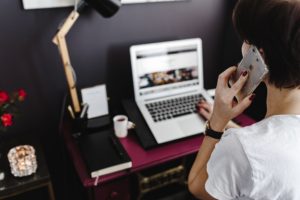 Freelancing is a good way to make money online using the skills you have. You can pretty much turn any skill you have into a freelancing business. Some popular examples include:
Search Engine Optimisation (SEO)
Social Media Marketing
Transcription
Web Design
Web Development
Graphic Design
There are different ways you can promote your freelancing services and earn an income online, such as:
This site allows you to search for work in your expertise and reach out to the different clients in order to make a proposal on the job. You should initially work on building your Upwork profile and perfecting it so that it can be approved by the Upwork team. Include all the relevant skills you have, as well as a portfolio of your work to back it up.
Here's a really good beginners guide which is worth checking out.
With this platform, you can list your services as gigs on the site, and buyers will purchase from you. This is an easier platform to get started with because you don't need to have your account approved, and you can start uploading gigs right away.
When creating gigs, I recommend including as many photos as you can to showcase your skill, and to also include a relevant video to your gig. These things will boost your chance of people purchasing from you.
If you're new to Fiverr and looking for an in-depth beginner guide, then be sure to take a look at this.
 Create a "Hire Me Page"
Additionally, you can also list on your services on your website by creating a "Hire Me Page", and get clients to make a booking/get a quote via that page.
6) Teach & Sell An Online Course
---
Teaching an online course is another great way to make money using your skills. You can create a course related to your skills and sell them on online teaching platforms.
The sites listed below are great for getting your content seen by thousands of potential students.
A very popular marketplace for buying and selling online courses. I've purchased a number of courses from this site and if your content is valuable enough, you can potentially make some really good money here.
If you've got the skills, then sharing those skill on Udemy is definitely worth considering.
(New customer offer: Get $10 (£10) on all courses for 24 hours when you sign up through this link)
As Skillshare is a subscription-based platform, their payment structure works slightly differently to Udemy. Instead of choosing your own prices for each course you upload, you earn royalties based on the number of minutes watched by premium Skillshare members.
You can also earn money by bringing in new premium members to Skillshare. One way to do this is by promoting your course, which will, in turn, promote the Skillshare platform. In order for users to access your course, they would need to sign up as a premium member. Paid memberships are $7/month, with 1 month FREE.
This allows you to create a course which you can advertise on your blog. You can offer free courses and well as paid courses.
It's FREE to get started, and there are paid options too if you need to upgrade your account.
When creating your courses you can set your own prices too, and there's a range of valuable information available on the Teachable blog to help you boost your earning potential.
Recommended: How To Create And Sell Online Courses – 5 Low-Cost Options
7) Test Websites/Mobile Apps
---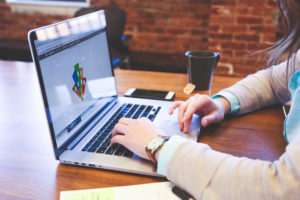 One of my favourite ways to make money online is by testing out websites and mobile apps. You can get paid $3-$15 to test on any of the websites listed below, and they're all FREE to join. Most tests will last between 5-20 minutes.
This is my main go-to place for testing websites. Tests are quite regular and you can do tests on your desktop, laptop and/or mobile.
You can expect to earn $3-15 depending on the test.
Once you've completed a test, you can expect to be paid the following week via Paypal.
Another popular site for testing websites. You can expect to earn £5 per test and be paid via Paypal
I've done a few tests on this site and was able to cash out $15 within a few hours. They pay $3 per test, and you need to use your own video recorder to do the tests, as they don't have their own screen recorder. Most computers/laptops will have a built-in recorder.
This site is quite different to other sites I used because you don't need to record your screen to complete the tests. You just need to snap screenshots of the webpage you're testing, then provide written feedback.
It's a french based site, so you can change the text from English to French and vice versa.
You can expect to earn 5-10 euros per test, and once you've reached 20 euros you can request a payout. Payment is made via Paypal on the last Friday of each month.
Similar to the site listed above, you can expect to earn £8 ($10) per review.
8) Mobile Apps
---
An easy way to earn some extra money online is to make use of mobile apps. I recommend finding a few you like to use the most and use them as often as you can to make the most money.
You'll find that most of these apps are simple and easy to use, and they don't require much effort to make money from.
Below is a list of some of the apps I use as well as other popular apps you can earn from (feel free to use my referral codes/links when signing up too, for extra bonuses)
This app allows you to earn coins for scanning your grocery receipts. Once you earn a certain number of coins you can convert them into cash, which you can redeem via Paypal.
Here's my full review + payment proof
This is a popular app which allows you to make money watching videos, completing offers and playing games/quizzes. You can also earn by doing surveys, but since this post isn't about surveys, then you can avoid this option on the site. You can complete the tasks on your phone through the app, and/or on your desktop.
You earn Perk points, and those points can be converted into cash and/or gift cards. Payments can be made via Paypal. I was able to earn $20 passively just by using the PerkTV part of the app. So if you incorporate all the earning options, you can make more.
Referral code: Enter a1d31fa1 or click this link
This is a site/app that allows you to earn money for reviewing music, fashion and other products. It's FREE to join and so easy to get started. When starting out don't expect to earn much per review. I started off earning only $0.08 a review. But once you build your profile you can expect to earn $0.20-0.30 per review and more.
You can also complete reviews on the desktop version.
There are also times when they offer bonuses, which you'll receive emails for. The review are quick, and don't require too much effort.
Here's my full review + payment proof. 
With this app, you get to earn money by answering questions and provide a video response. You can get started right away, and with each response, you can earn from £0.25. Once you reach £10 you can cash out via Paypal.
Just be aware that your video response may be used internally for research and insight, and/or publicly on the web and social media So just make sure you're happy with that before submitting any responses.
Click here to sign up. (Earn an extra £1 when you sign up through my link)
If you've been looking for ways to make money online, you've most likely come across Swagbucks. You can earn via your desktop/laptop as well as through the mobile app. It's similar to Perk because there are multiple ways to earn with this app.
You can complete offers, watch videos, make online purchases for cashback, search online, and play games.
Click here to sign up. (Earn a 500SB points bonus when you sign up through my link. 300SB when you earn your first 300SB, and 200SB when you spend £25 through shop & earn)
This is another app I use often, and you get to earn Google Play store credits when you complete short surveys. It is only available for Android devices.
Although you don't get to earn cash, you can earn a decent amount of credits which you can redeem for books, games, music etc, in the Google Play store.
9) Matched Betting
---
If you're from the UK and over 18, then one of my most recommended legit ways to make money online is Matched Betting.
If you're not familiar with Matched Betting, then it's basically a method of betting where you place bets on all outcomes of a sporting event using free bet offers from bookmakers in order to make a profit.
Here's my full beginners guide.
I've been Matched Betting for 1.5yrs and it's been one of my main sources of online income.
The good news is you don't have to know anything about sports to get involved.
Before I started Matched Betting I'd never placed a bet in my life and I never had any interest in sports.
Despite this, I was still able to earn £150 in my first 2 weeks. So this goes to show that complete beginners can earn with this method. 

You can get started right now with a FREE trial with my recommended program for Matched Betting beginners. With this trial, you can earn up to £45. (I was able to earn £11 in my first 24 hours, and £35 with the trial)
Update: Limited Time Only – Get 7 Days of FULL Access for only £1 
10) Online Shopping
---
This is an option you may not have considered before, but you can actually earn money when you shop online. When you make a purchase via one of the sites listed below, you get a percentage of that purchase as cashback. The more you shop online, the more you'll earn, but I would recommend you stick to your usual spending habits.
This is my go-to cashback site and one I recommend the most. You can earn cashback on thousands of sites. Not only can you earn cash, but you can redeem your earnings for gift cards and travel rewards.
It's very similar to Topcashback, and another great cashback site to earn from. If I can't find anything on TCB, then I'll head over to Quidco.
This one is just like the first two sites but is available to US citizens.
11) Social Media
---
Earning money with Social Media can be a great way to earn some extra income online. There are some people using it to earn a full-time income online.
The best way to earn with Social media is to become an Influencer. When you're someone that people trust, then you're likely to get users to follow your suggestions.
You should work on growing your social media following and providing value. You don't need to have the biggest following to make money with social media, but you should have an engaged follower base.
The main social accounts to earn money online from are:
Facebook
Twitter
Pinterest
Instagram
Tumblr
You can earn by using sites dedicated to helping you monetise your social media accounts, such as:
With this site, you can share content on social media and earn money with each piece of content you share. Connect all your social media accounts, and you'll get notified by email when there is new content to be shared. It's a Dutch site, so the earnings are in euros. Once you reach 10 euros you can request a payout via Paypal.
Here you earn money by sharing content on your social media. However, the cash out threshold is really high at $100. Payments can be made via bank transfer and cheque.
This website is a site that converts your link into an adf.ly link. When a visitor clicks on the link they have to view an ad for at least 5 seconds before gaining access to the main content on the link you share.
If you have lots of engaged followers you can share your link, and the more engagement/clicks you get the more you can earn. I've seen a few social media accounts use this method, so it's definitely worth considering if you have a lot of active followers. And the minimum payout is only $5.
You get access to different content which you can bid for in order to take part in that task. When you sign up, you should connect all your social media accounts. Based on your interests you'll receive a list of campaigns.
You can then send a pitch for why you'll be suitable for a particular campaign, and once you're approved then you need to complete the task. It's FREE to join, but there are also paid upgrades.
Similar to Izea, you can pick campaigns that fit your social media following and share your link on your accounts. The more engagement you get, the more money you can earn. The cash out threshold is $10.
Unlike Izea, you don't need to bid or send a proposal to promote the links. However, there aren't always many campaigns available, so it can take a while to reach payout.
Here's my full review + payment proof
If you have a large social following you can advertise promotion services on Fiverr. For example, you can offer to share a product or service to you 10,000 twitter followers for $5.
You can also add gig upgrades to earn more with your social account. Take a look at some of these Fiverr examples:
12) Making Online Searches
---
With Qmee you can make money online just searching the web. It's an extension which you add to your internet browser, and when you make a search on Google, Amazon on eBay, you can earn some extra cash online.
You can also earn with surveys, but as this post is focused on no surveys, then the search feature is still available. Payments are made via Paypal.
You can also download the mobile app to earn cash rewards, money-saving coupons and price comparison deals.
Here's my review + payment proof. (Earn an extra 50p when you sign up through my link and make your first Paypal cashout).
You may also like these extra ways to make money online searching the web.
Final Thoughts
---
There you go, 12 legitimate ways to make money online without taking surveys.
Hopefully, there are a few methods there which you can use to make an income online. Whether you're looking for some extra cash or to start an online business, this sites should help get you started.
Pin This For Later
---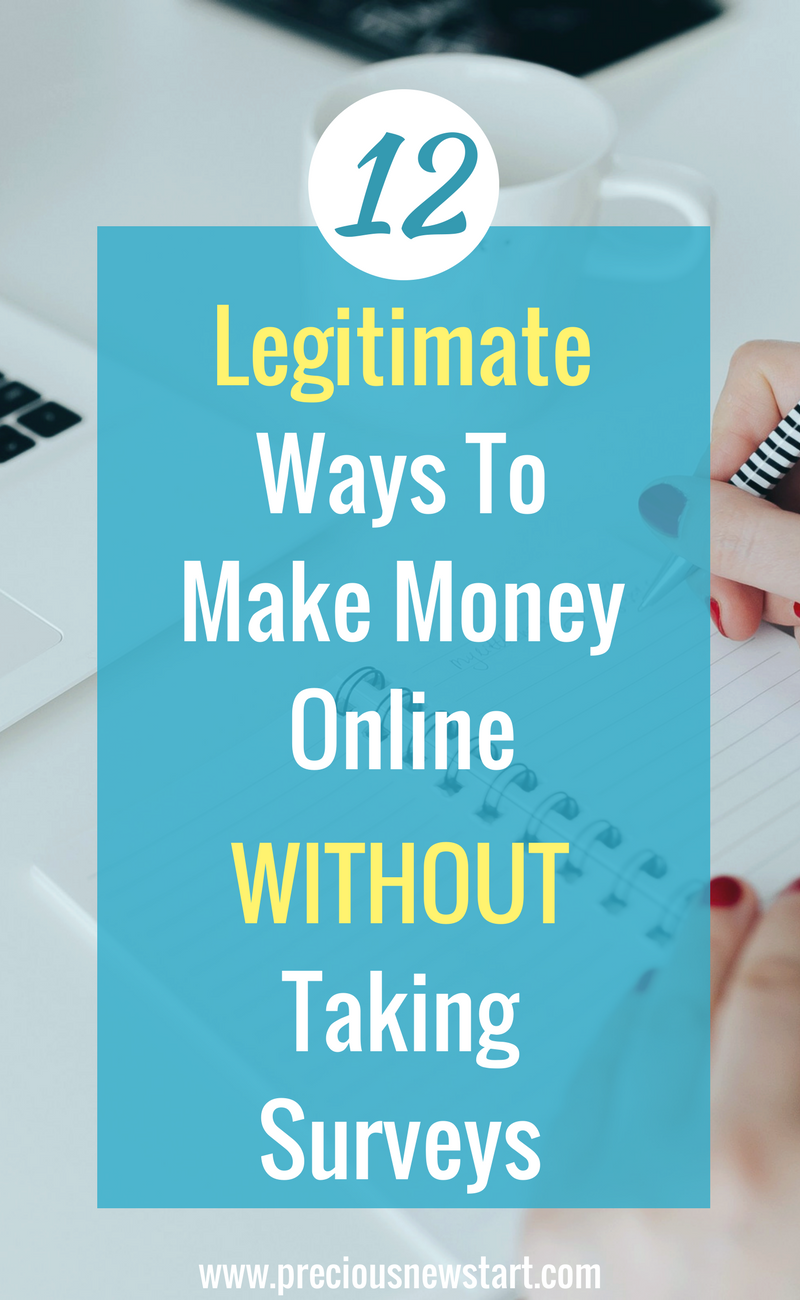 ---
Do you know any other legitimate ways to make money online without surveys?
What are your favourite ways to make money online?
You can share your methods below.
If you found this post helpful and informative, don't forget to share with others.