14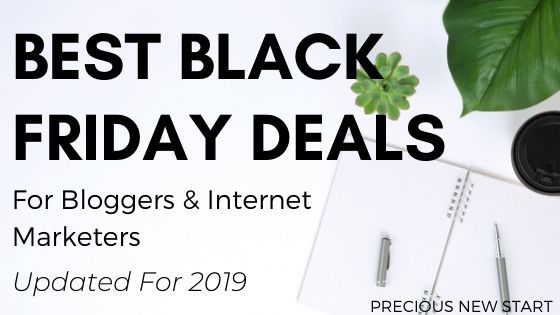 **Updated for 2019**
Woah, is it that time of year already?!
The time of year when your favourite retailers get you super excited with their best cyber deals, and it's no different for bloggers and internet marketers.
Black Friday is one of the most anticipated times of the year, where you can get access to thousands of discounts.
Thankfully, there's no need to push and shove this year, as you can enjoy them all from the comfort of your own home.
Whether you're an absolute beginner online or you're more advanced in your online journey, I want to share with you some awesome Black Friday/Cyber Money deals that'll take your online business to the next level.
From Friday 29th November to Monday 2nd December, you can expect to find some of the best deals on products for your business.
So, let's discover 2019's best Black Friday deals for Bloggers...
Continue reading