23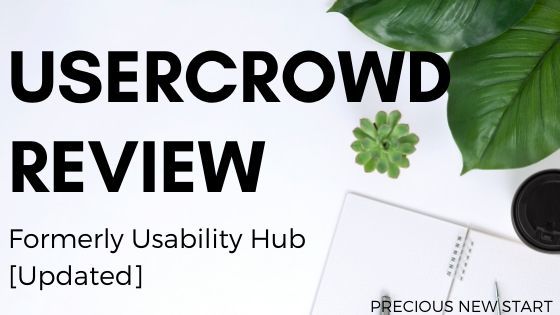 UserCrowd Review (Formerly Usability Hub) – Get Paid To Take Quick Tests Online [UPDATED]
This post may contain affiliate links. If you choose to purchase something through one of my links, I will earn a small commission at no extra cost to you.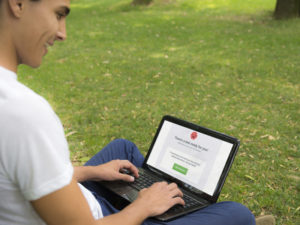 If you've been looking for a way to earn some money online with little to no effort then UserCrowd (formerly known as Usability Hub) is a good place to start. I've been trying out this website for a few years and felt it would be good to finally share my official UserCrowd Review to let you know my thoughts and also share my payment proof.
What is UserCrowd?
---
UserCrowd, formerly known as Usability Hub, is a website that allows you to earn money online by taking short online tests. Web developers and designers request input from users on a variety of tasks, and you get paid for giving your response.
How To Get Started
---
It's really easy to get started. Firstly head over to the UserCrowd website, and then sign up to be a tester. It takes only a few minutes to set up your account and set up a profile. And it's as easy as that!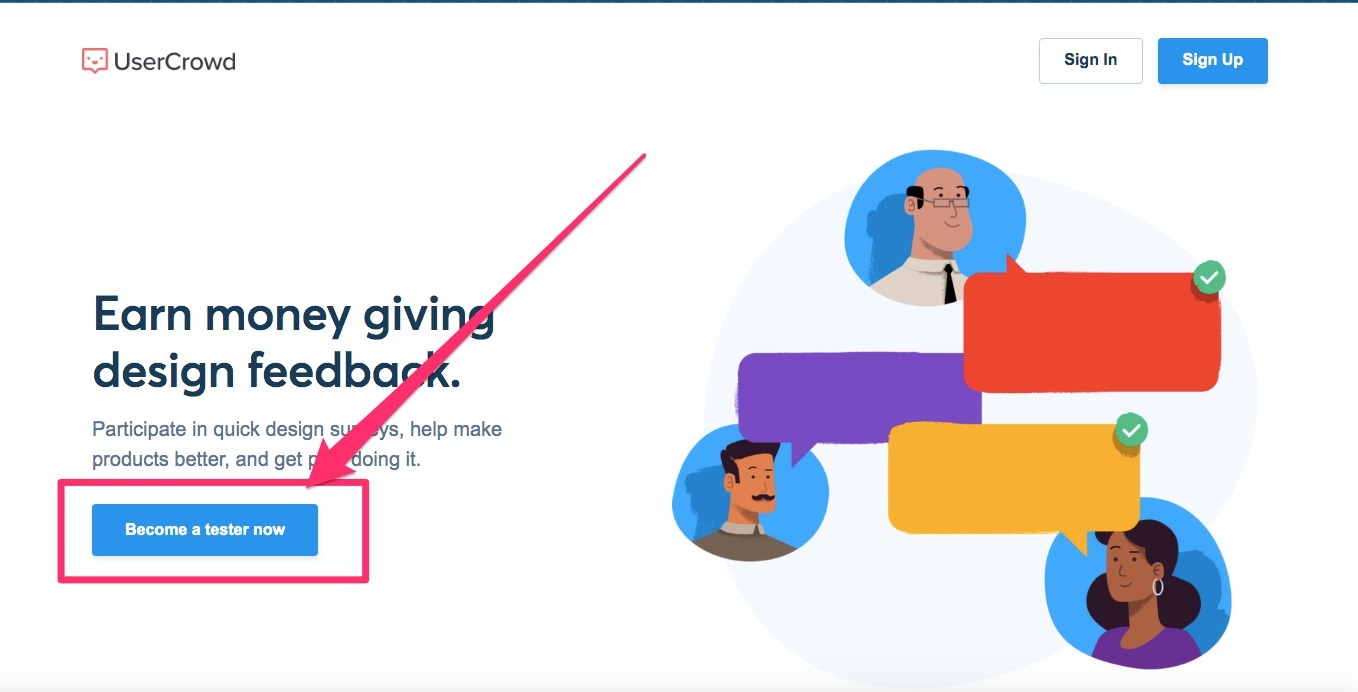 What Types Of Tests Are Included
---
There are 5 test types included in UserCrowd. These tests are very short and usually take about  1 minute to complete:
1. Click Test:
The test will ask you to click on an area that you think is appropriate to the task.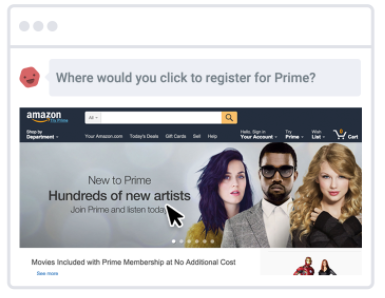 2. Five Second Test
With the Five Second test, you'll be asked to view an image for 5 seconds and recall what you saw by answering short questions.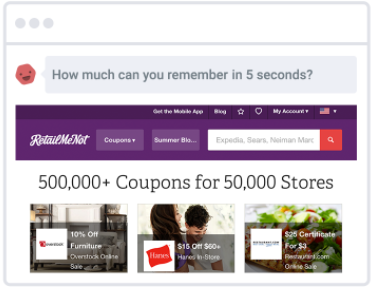 3. Navigation Test
You'll be asked to navigate a web page/application based on the instructions of the task.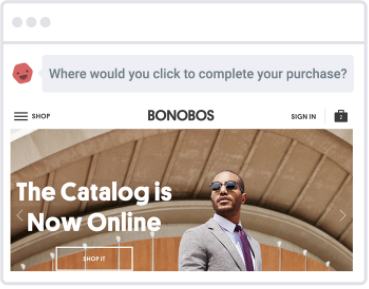 4. Preference Test
The test will ask you to select which option you prefer.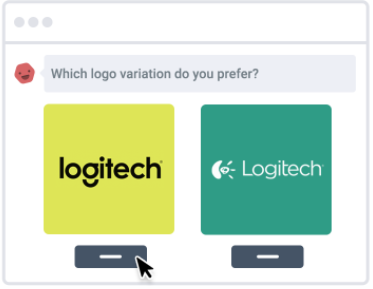 5. Question Test
View an image and answer a few short questions.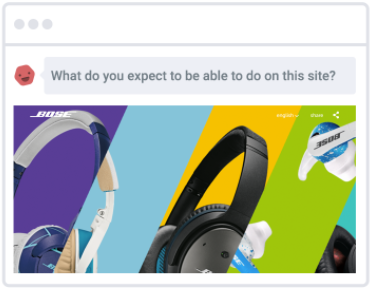 UserCrowd Video WalkThrough
---
https://www.youtube.com/watch?v=1nOeYwKkTmA
** Although in the video I quote "earn $0.10 over and over", as of March 23rd 2020, this rate has now been increased to $0.20. **
How Much Will You Get Paid
---
*** UPDATE: The payment threshold has now been reduced to 100 credits (which is $10). This will mean you can cash out more regularly than before.***
Each test you complete worth 1 credit ($0.10). Payment is made via PayPal, and you can request a payout once you reach 200 credits ($20) 100 credits ($10).
Payment Proof
---
Below is a screenshot of the $20 I cashed out via Paypal. I've included this to share with you that UserCrowd (formerly Usability Hub) is a genuine site that pays out its users.

Pros
---
Free
The site is completely free to sign up and take part.
Easy To Use
The website is easy to use and simple to navigate.
Little Effort Involved
There's barely any effort involved in completing these tests. They're really quick, and some just involve the click of a mouse, then the test is done.
Can Get Started Straight Away
As soon as there are tests available you can get started.
Pays Via Paypal
As you may already know, I'm a big fan of programs that pay via Paypal, so this is definitely a big pro for me.
No Skills Required
It's so easy to get involved because you don't need to have any skills. In fact, the website even mentions that the creators prefer having ordinary people testing their designs.
Quick Tests
The tests are really quick to do. Most tests will take less than 1 minute to complete.
No Need To Record Your Screen
Most online user testing websites I've used require you to have a screen recorder and use a mic to talk about your experience. With UserCrowd, you don't need to record anything. The tests are generally just a click of the mouse and a few written responses.
Cons
---
Tests Are Not Regular
Unfortunately, tests are not always regular, so don't expect to reach the 100 200 credits within just a few days. It can take a little while to complete 100 200 tests. But if you check the site regularly then you're more likely to get tests to complete.
High Payout Threshold (Payout threshold has now been reduced to only $10)
Although the tests are quick and easy to get through, you still have to reach $10 $20 before you get to cash out. For some, this may be quicker depending on the times you are able to take the tests, and for others, it may take longer.
Have To Wait Up To 3 Weeks To Receive Payment 
After doing all those tests and requesting a cash-out, you may have to wait up to 3 weeks to receive your payment. This is because they check all your responses before paying out. Therefore you'll need to make sure you provide quality answers to avoid having your payment for that test rejected.
Quick Tip To Help You Earn Credits Faster
---
My quick tip to help you earn credits faster with UserCrowd is to keep your UserCrowd dashboard open in a separate tab while you're on the internet. So, whenever there's a test available you'll hear a pop-up sound and animation to notify you of a new test. This means you can take a quick minute from what you're doing to complete the test. If you're already on the internet you might as well have this in the background letting you know when a test is available.
My Final Thoughts
---
UserCrowd is a nice way to earn yourself a little extra side money. Although it can take a while to earn those 100 200 credits and there aren't always tests available, when the tests are ready they are very quick to complete, and you can do them in between your usual activities on the internet without it taking up too much time.
Do I Recommend UserCrowd? Yes! If you're looking for something to add to your list side income earners, then I think UserCrowd is a good one to add because it's a way to make some extra money online without much effort at all. Even if you spend your time working on your online business, you could easily fit a few quick tests in between and build up your balance, with little to no effort at all.
Overall, UserCrowd is a legit website that pays it users and is a simple way to earn some money online.
---
What are your thoughts on UserCrowd? 
Has this UserCrowd review given you a new site to add to your "make money online" list? 
I'd love to hear your thoughts, questions and/or comments in the section below. 
If you enjoyed this article, please share with others
Pin This For Later
---