2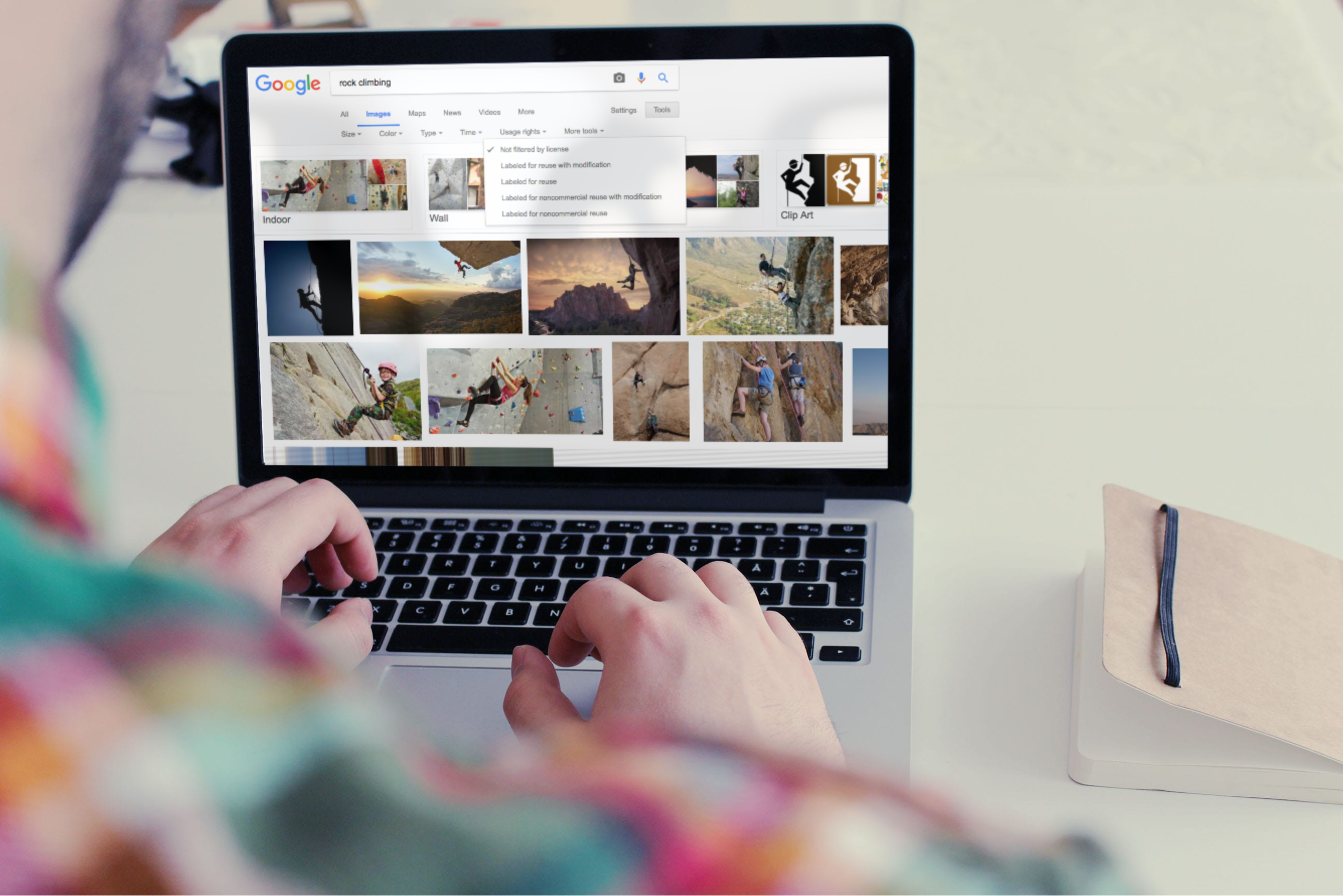 How To Find Free Images Using Google's Advanced Image Search (Step-by-Step)
This post may contain affiliate links. If you choose to purchase something through one of my links, I will earn a small commission at no extra cost to you.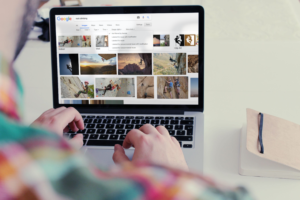 Have you been looking for a way to find some free images online? Well, Google's Advanced image search is a good place to start!
This feature by Google makes it easier for you to use it's advanced image search to filter images by usage rights. Now you have a better chance of finding free images from Google, which you can use for your blogs, websites and/or social media images.
Step 1: Type Keyword In Google Image Search Bar
---
Your first step is to head over to Google Images search bar then type in your keyword. In this example, I used the keyword "Rock Climbing"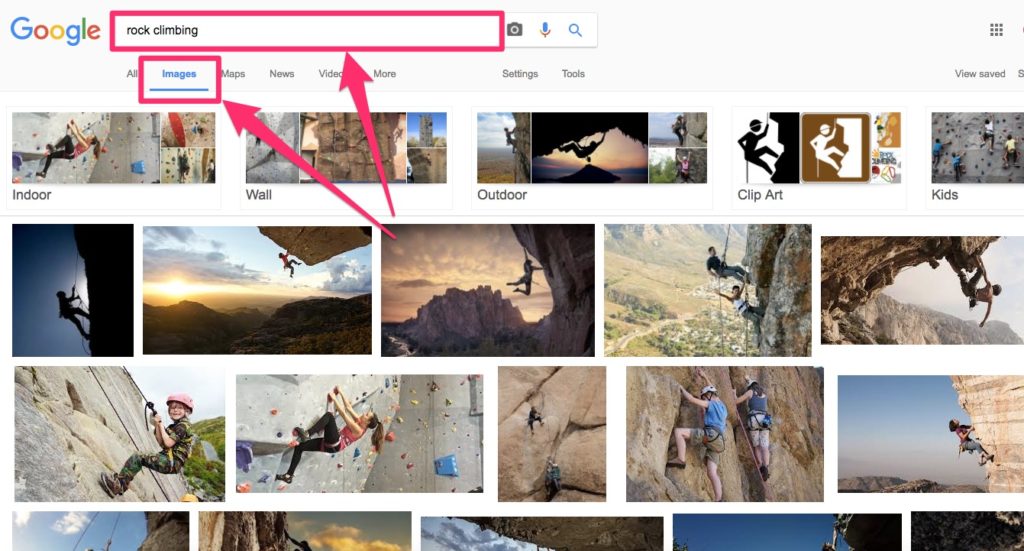 Step 2: Click On The "Tools" Tab
---
Once you've typed in your keyword, click on the "Tools" tab.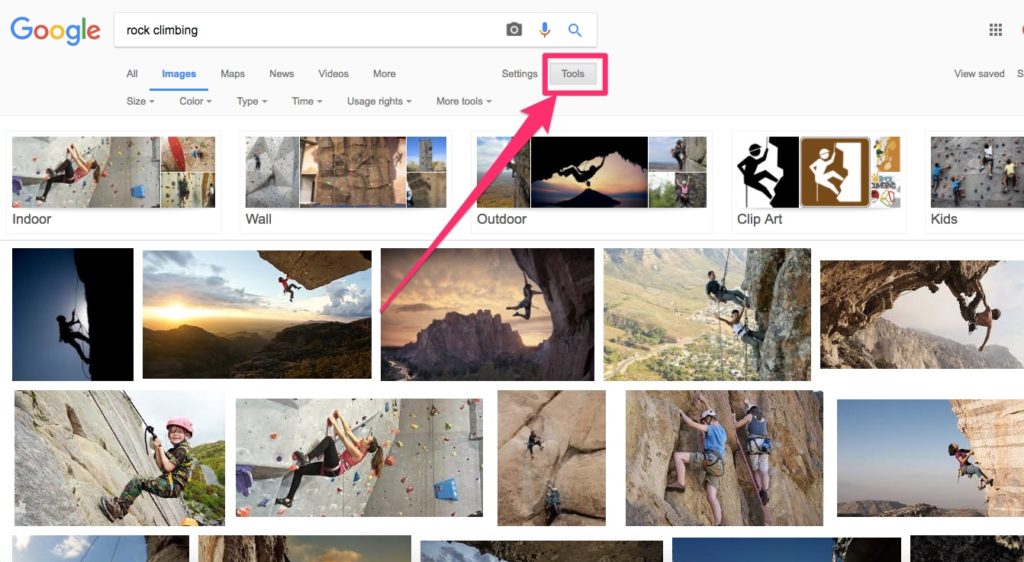 Step 3: Click on "Usage Rights"
---
After you've clicked on "Tools" you can now select the "Usage Rights" tab.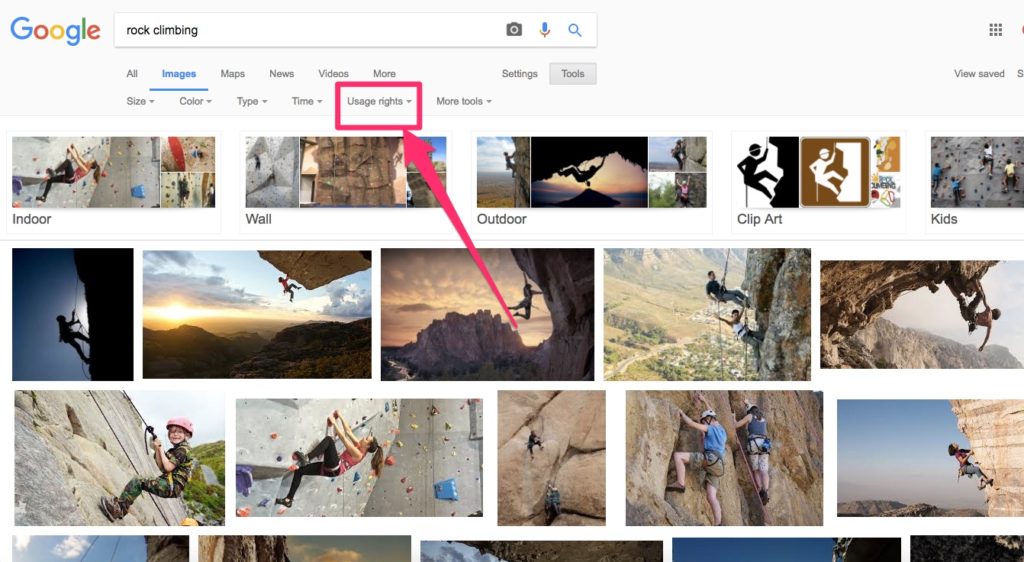 Step 4: Select Your Usage Rights Filter
---
Now you can select your usage rights filter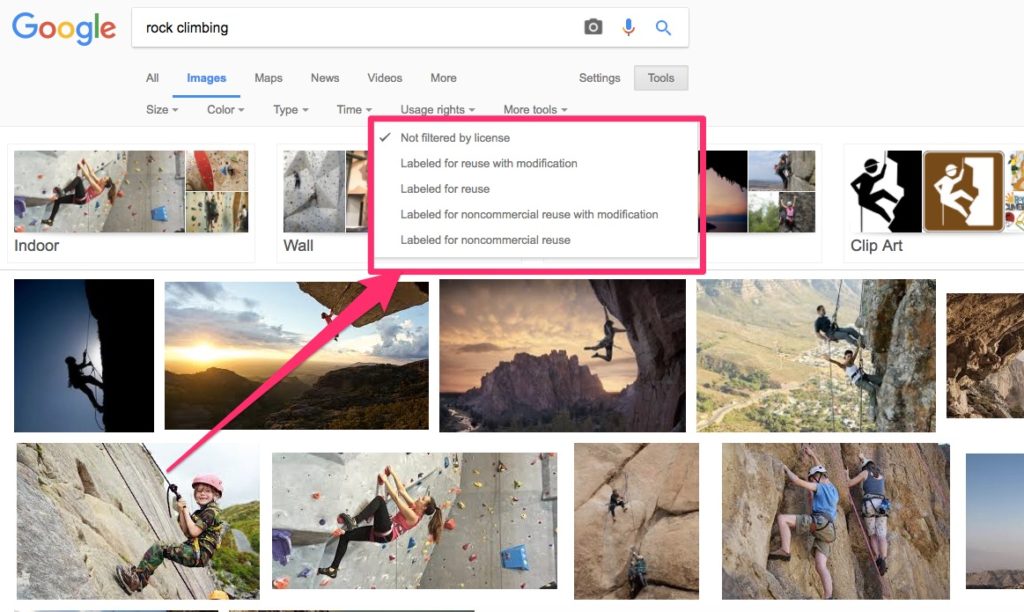 Types of Google Usage Rights
---
Free To Use: Allows you to copy or share the content, so long as it remains unchanged
Free To Use With Modification: Allows you to copy, share and/or modify the image in ways specific to the licence
Noncommercial Reuse: The image cannot be used for commercial purposes, such as advertisings or professional work, without any modification
Noncommercial Reuse with Modification: The image can be modified, but it cannot be used commercially.
Important to Note
---
It is important to double check the full licence on the photo's website. Sometimes you may need to give credit to the image creator(s).
In order to find the image page, just select "view page" when you click on an image you would like to use.
My Final Thoughts
---
Google is a good "first stop" resource for finding free images, and as you can see from the steps above, it's really easy to find free images to use on your blog, website and/or social media images.
Despite this, it's still important to be sure of the licencing on the photo's website.
There are a few other good resources for finding free stock images, such as Pexels and Unsplash.
Overall, Google's Advanced Image Search is a very useful tool and is a great way to find some additional free images online.
---
If you liked this article, please share it with others. And if you have any comments or questions, please leave them in the section below.
Pin This For Later
---