4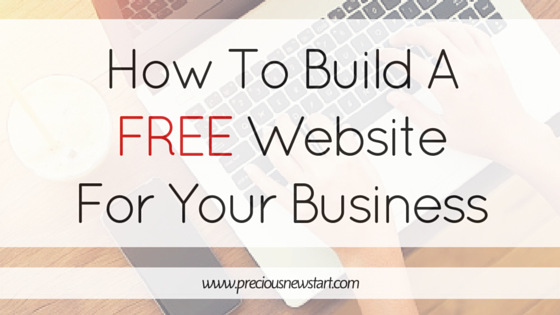 Building Your Own Website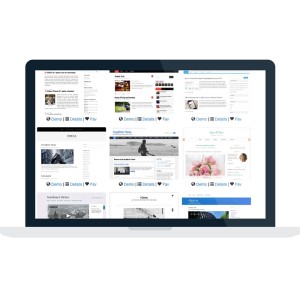 Are you looking to build a website for your business?  
Look no further, as I am here to help.
A website provides a lot of opportunities and can be used for almost any purpose. So, whether you are creating a website to share your passion, to promote your business or to sell products, there is no limit to what you can do!
If you're ready to build a website today, at no cost, then read on…
Importance of creating a website for your business
---
When it comes to building a business, a website is a highly useful communication tool. And in today's fast paced tech world, you would think that most businesses online or offline, would have a website. Surprisingly, this is not the case. A Redshift Research survey found that more than 50% of small business do not have a website.
Blake Irving, CEO of GoDaddy, Inc. said in a press release:
While we take for granted that everyone is online, the reality is that for many small businesses it's simply not true
Some common reasons for why small business say they don't have a website is because "it costs to much", "it's too technical", "i don't have the skill", "i don't have the time". However, it is possible to build a website that eliminates these hinderances.
Before I show you how, let's take a look at a scenario. You're on the bus or in your car, and go past a local business that interest you. You manage to see the name, and make a note of it. You then decide to search for that business online so you can find out more about them…but wait, there's no website! No contact information…nothing! What do you do?…you eventually move on and look for something else.
So, hopefully you can see from this scenario, that if you do not have a website, you could be losing potential business! That's potential readers, and potential paying customers.
No Website = No Success. Without a website, you could be losing potential business! #onlinemarketing
Click To Tweet
Benefits Of Having A Website For Your Business
---
Convenience:
A website makes it very easy for people to find you, and is a good way for you to influence what people read about you.
Credibility:
A website makes your business look professional. Without one, many people will not even consider your business as an option
Cost effective advertising:
You may not have know this, but having a website is not expensive. (if you continue reading, I can actually show you how to build your own website completely free. Yep, that's right…completely free!)
Sales:
A website gives you a presence online that lasts 24/7, which means people from around the world can find you at anytime, which is sure to boost your sales.
What Your Website Needs 
---
In order to have a quality website that represents you and your brand, there are a few aspects you need to consider.
Speed and Load Time
Professional Look/Design
Has Quality Content
Is Easy To Navigate
Use a Content Management System (CMS) – such as Wordpress
These things are what separate a quality website from a lacking one. Once you have these aspects in place, you can go on to create an awesome…and profitable, website for your business. However, in order for you to accomplish these, you will need a framework which 'simplifies' the process for you. I personally recommend using WordPress, and if you continue reading, you'll find out why.
So, is it possible to build a website that, doesn't cost much, isn't too technical, and doesn't require a lot of time?…The answer is YES!
If you continue reading below, I will show you how you can build a FREE WordPress website for your business, today!
How to Build A Website For FREE Right Now!
---
Here's the best part! I get to show you how to build you're own website completely free!
I said I can help, but you must take action on the help I give you. So if you want to make a website in less than 5 minutes from now, you will need to follow these 3 steps:
Step 1:
Start building your website for FREE at SiteRubix.com
Step 2: 
Create a totally free account.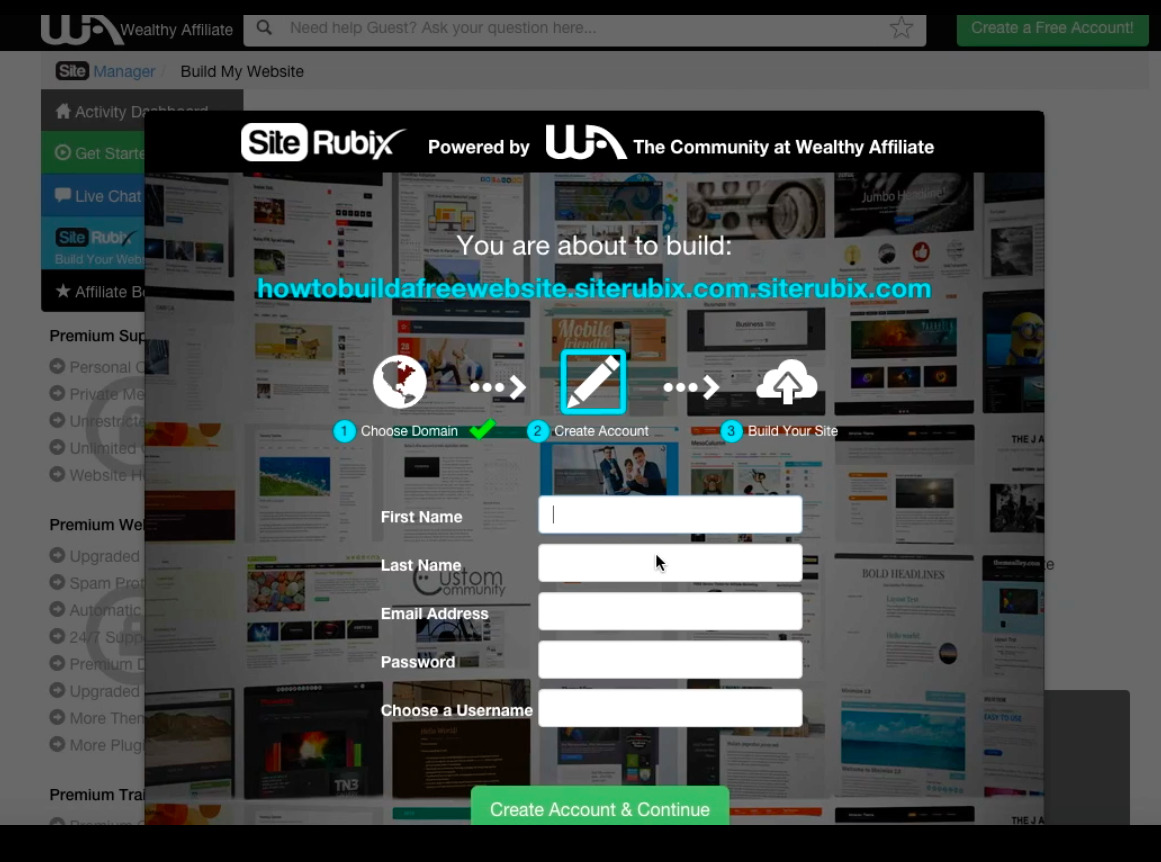 Step 3:
You get access to 2 FREE websites, and an entire training platform, to help you get started building your business online.
And just like that, you have your very own, fully functioning WordPress website up and running!
Why not give it a try now by entering in an awesome name for your website in the bar below: 
Why I Choose WordPress
---
You may have heard Wordpress at some point in your life. WordPress is basically the world's most used website framework, and you may be interested to know that this website was also built on WordPress.
At one point in time, building a website required a lot of technical skill and knowledge of things such has HTML. In some cases, people will still look for skilled web developers to create their websites, however, these days, anyone can build a website online and be successful as a result. The technical aspects of building a website has been removed by Content Management Systems like WordPress.
Here are a few benefits of Worpdress,
Generally it is easy to install and set up. (With the Wealthy Affiliate training program, you can install Wordpress with just the click of a button)
You don't need to have knowledge of HTML or coding. However if' you did want to learn there are free course available (such as Codeacademy)
You have over 1,000 website templates to choose from. So you're bound to find a design that suits your needs…and if you don't like it, you can always change from one theme to another
Also have "add-on" functionality, which means you can add cool features to your website it make it more your own.
Lots of help and support. – Because WordPress is so widely use, the internet is full of guides, training and information.
If you haven't already, click the link below to build you FREE website
---
So, now that you've built your website, you are one step closer to building a successful business for yourself online. If you'd like to find out more about how to build a business online, you can take a look at my Getting Started Online page.
Need help with your website?
---
If you need any help at all with your website, please feel free to ask in the comments below, or you can connect with me inside Wealthy Affiliate by visiting my profile.