23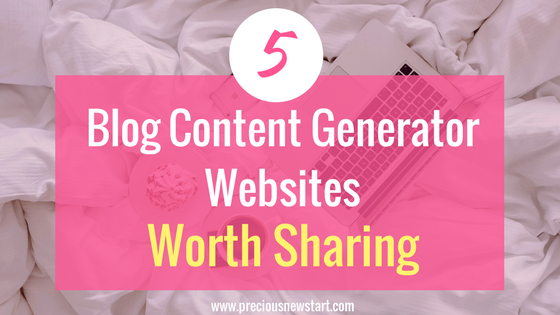 5 More Free Blog Content Generator Websites Worth Sharing!
This post may contain affiliate links. If you choose to purchase something through one of my links, I will earn a small commission at no extra cost to you.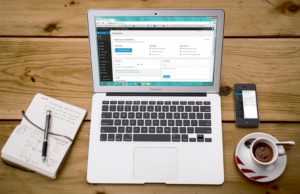 Blogging is great right? Especially when you've got all these blog topic ideas in your head which you just can't wait to get written down!
But what about when you don't have any content ideas? What options are there when you feel you've got writers' block?
Well, last year I created a blog post of 3 blog content generator websites worth sharing and now I thought it'll be good to add these extra free blog content generator websites to help you out even more.
What Are Free Blog Content Generator Websites?
---
Blog content generator websites help you generate potential blog content ideas when you're really stuck, and the best part is they're all free! It's a great way to get your creative juices flowing and possibly have hundreds of new blog content ideas. So they're definitely worth checking out.
1. Fat Joe Blog Title Generator
---

Fat Joe requires you to enter a keyword or topic into the text bar. It will generate 10 results initially, then when you enter your email address Fat Joe will send you 100+ additional blog title ideas. Although all the titles may not make sense to your keyword, it'll definitely help encourage some new potential ideas.
Learn More About Fat Joe Blog Title Generator   
2. Build Your Own Blog (Blog Topic Generator)
---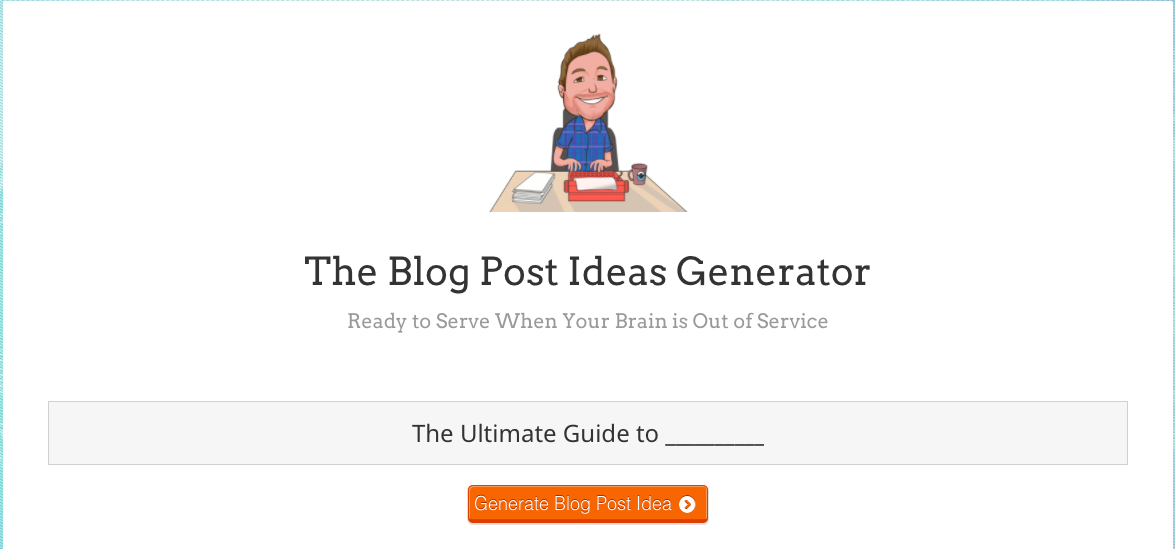 Build Your Own Blog topic generator is very straightforward to use. There's no need to enter any keyword. You just start by clicking "generate blog post idea" as many times as you like, and each time it'll give you a new title to help you generate content for your blog. I think the little animations you get with each click is a nice personal touch too.
Learn More About BYOB – Blog Post Ideas Generator   
3. TweakYourBiz Title Generator
---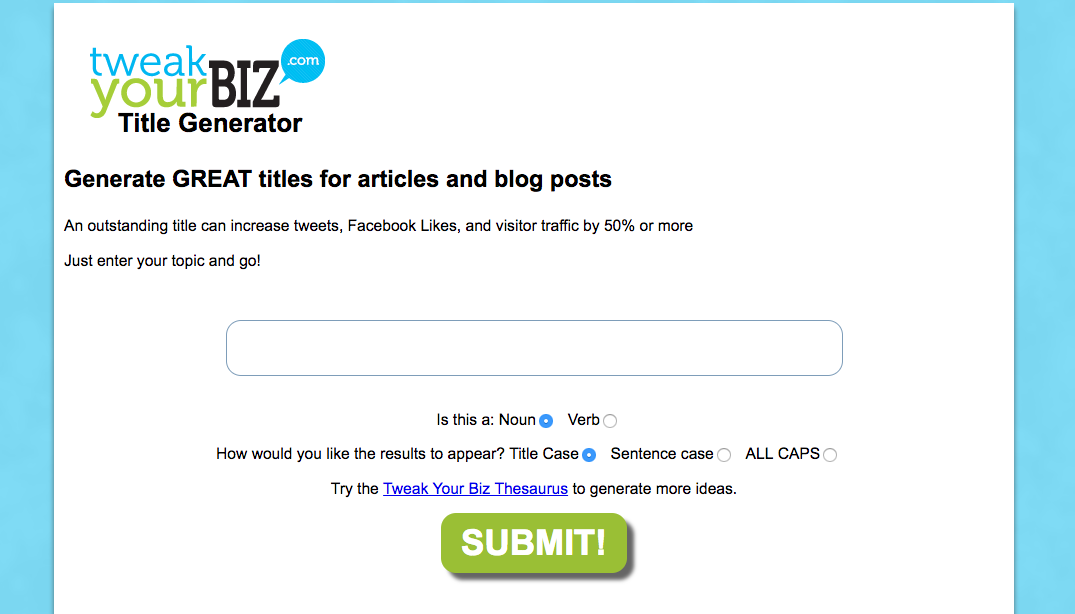 TweakYourBiz title generator requires you to just enter in your blog topic. You can select either a "noun" or a "verb", and then you can generate your ideas. Furthermore, there's a "TweakYourBiz Thesaurus" which you can also use to generate extra ideas. This tool gives you lots of content ideas in the form of lists, questions etc.
Once you've generated the new ideas, you can either copy the titles or download them for future reference.
Learn More About TweakYourBiz Title Generator   
Stuck On Blog Topic Ideas? Here Are 5 Free Blog Content Generator Websites To Help You Out!
Click To Tweet
4. BlogAbout by IMPACT
---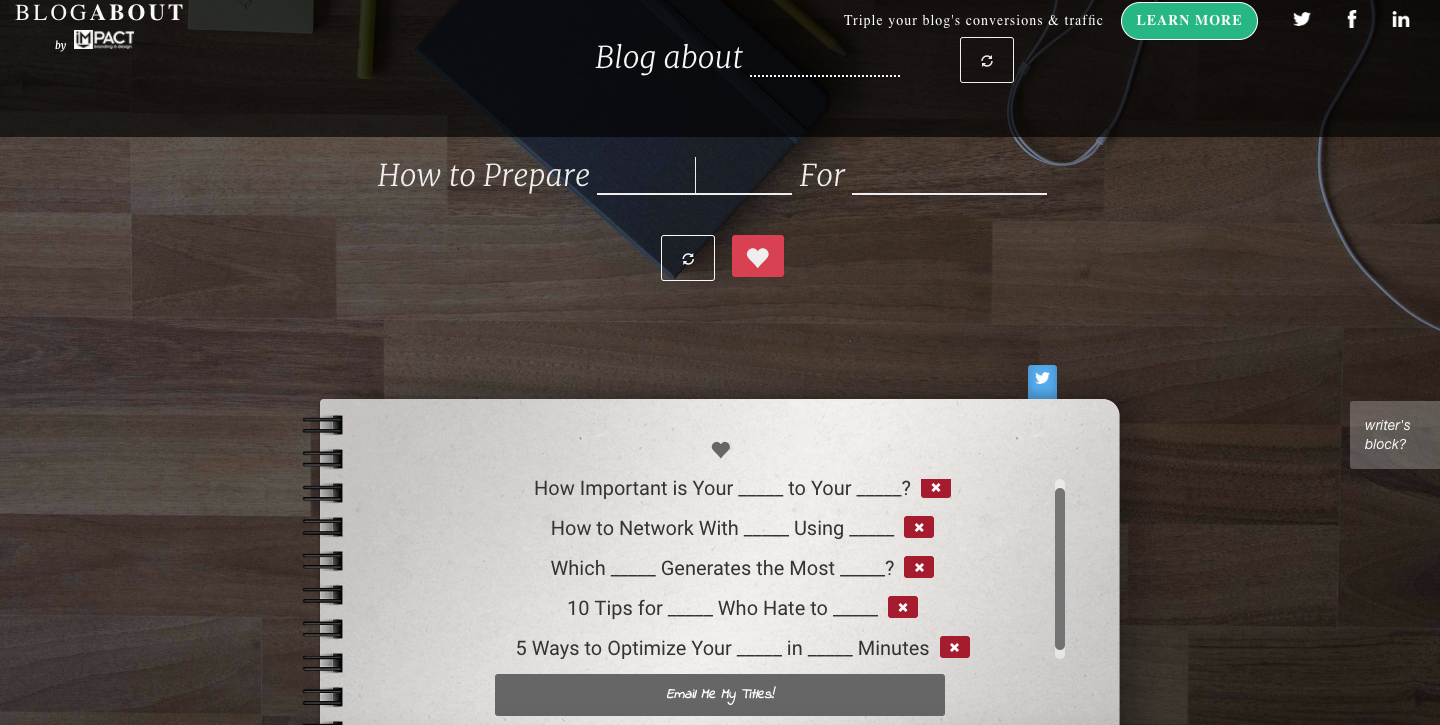 With BlogAbout by IMPACT you can either type your keyword to generate new ideas, or you can just start without a keyword. In order to get new title ideas, you'll need to click the "refresh" icon each time. When you find a title/idea you like, you can create a notebook of your ideas by clicking the "heart" icon to add them. Once you feel you've generated enough ideas, you can email the list to yourself for future reference.
Learn More About Impact Blog Title Generator   
5. SEOpresser
---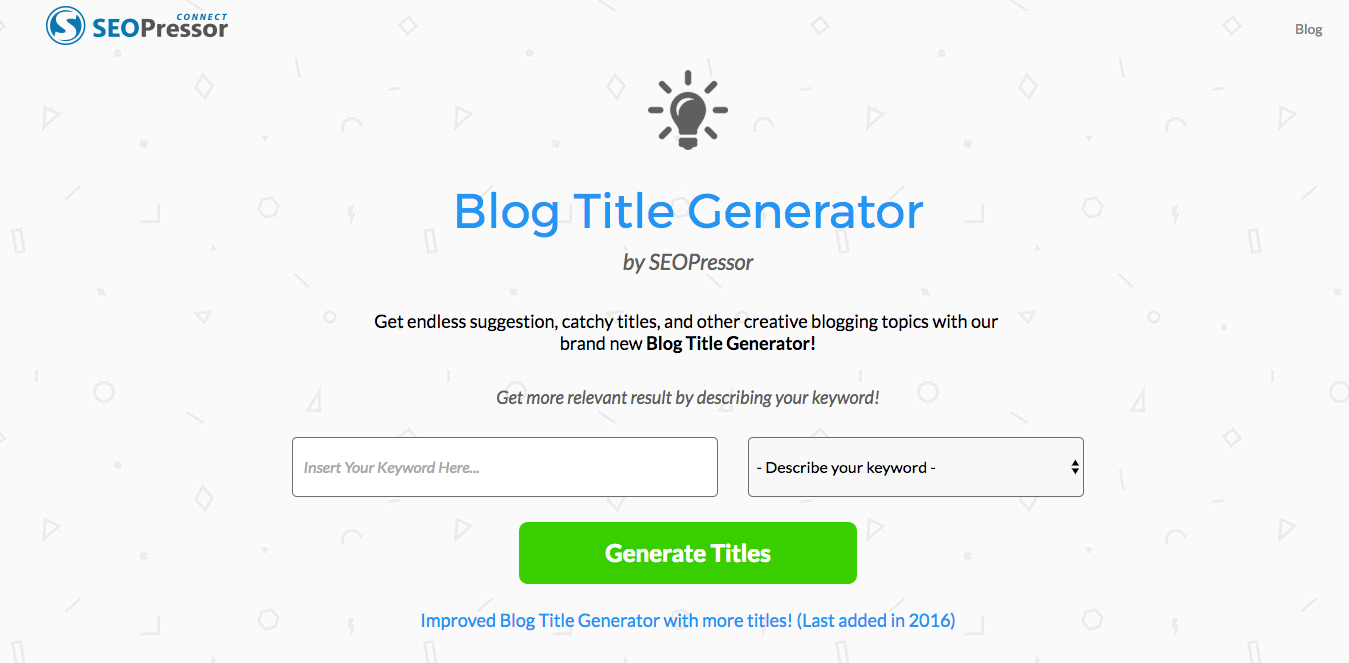 SEOpressor allows you to generate blog topic ideas based on either generic terms, brands and/or skills etc. Initially, you can get 5 different blog titles, then use the refresh button when you want more options. Additionally, you can send the title ideas to your email to refer back to.
Learn More About SEOpressor Blog Title Generator   
[alert-success]
You May Also Like: Your Step-By-Step Guide To Generating A Year's Worth Of Content For Your Blog – The Easy Way
[/alert-success]
BONUS:
6. Answer The Public
---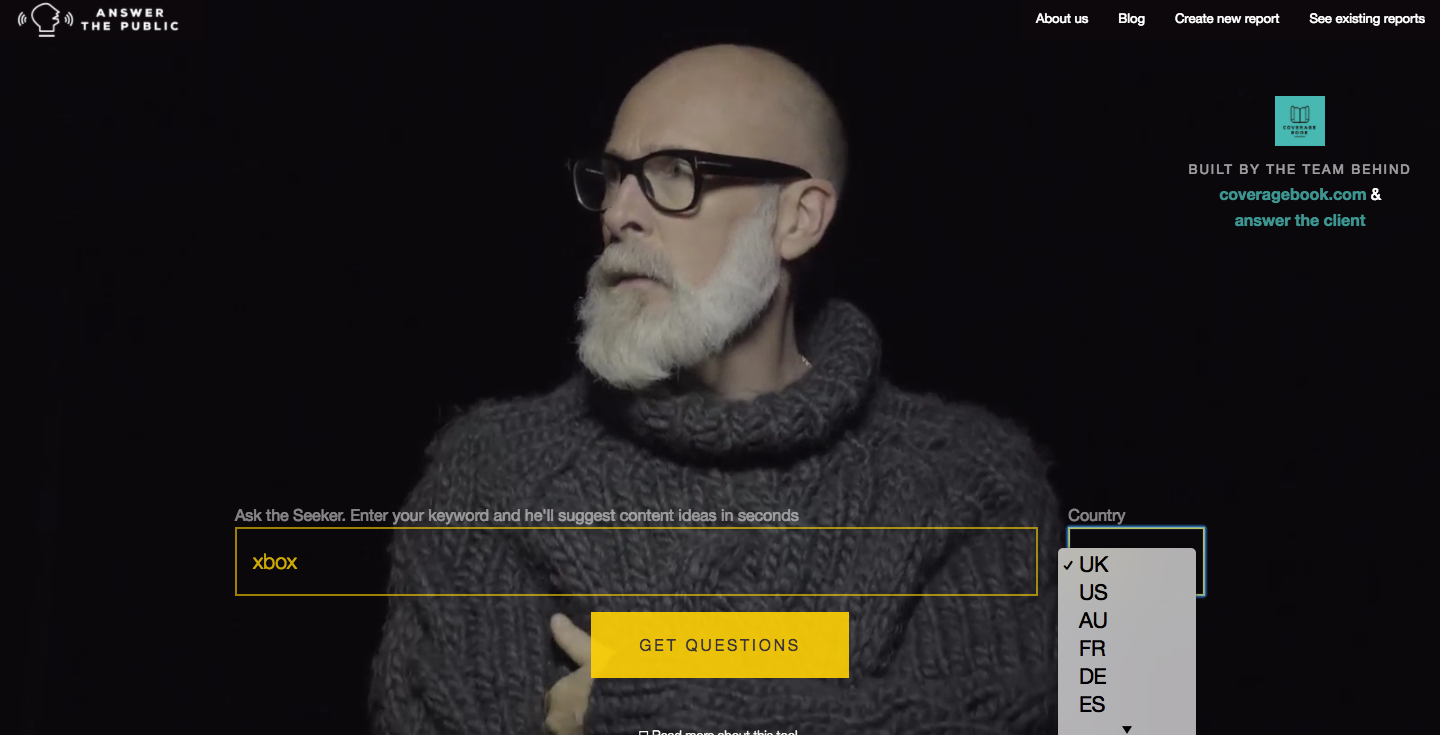 Answer The Public brings in searches from Google and Bing to help you generate blog content ideas around your keyword. When you first access the site you'll immediately be presented with a background animation that is eye-catching and very noticeable! You'll see what I mean when you go to the site.
Once you enter in your keyword, you will be presented with questions, prepositions and alphabetical list based on your search. You can also select the country you want your search to target.
The results will initially be presented as a wheel, but you can also select the data to be in list format. After you've completed the search you can export all the data as a .CSV file, which can be downloaded and kept for future reference.
It's a great additional free blog content generator website because it can help you create many different blog topic ideas based on what people are actually searching for on Google and Bing, and you can target your search geographically.
Learn More About Answer The Public   
My Final Thoughts
---
Free blog content generator websites are great tools to boost your creative ideas and create awesome new blog posts. They're simple and easy to use and they generate many results.
You can generate even more blog topic ideas using the "Alphabet Soup Technique". It's another free way to generate topic ideas and new potential keywords.
Once you generate your fresh new ideas, you can then use this advanced keyword research tool to be able to rank your new content on Google.
Now that you've got these free tools it's time to put pen to paper…or fingers to keyboard!
---
Have you used any of these sites before? If so, what do you think of them?
Are there any other free blog content generator websites you think are worth sharing?
Share your thoughts, comments and/or questions below, and don't forget to share on social media!
Pin This For Later
---