2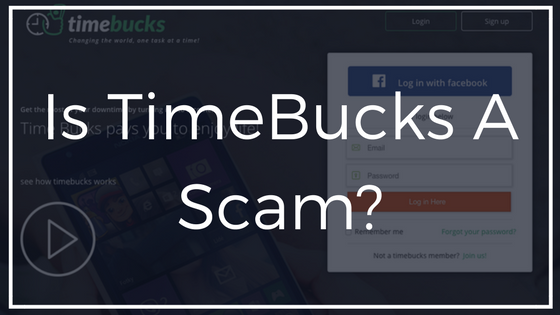 Time Bucks Review – Is TimeBucks A Scam Or Actually Worth Your Time?
This post may contain affiliate links. If you choose to purchase something through one of my links, I will earn a small commission at no extra cost to you.
Have you ever wanted to join a "Get Paid To" site that actually pays in cash rather than gift cards? Well, with Timebucks, you get exactly that!
In this Timebucks review, I'm going to answer the question tons of people have been asking, "Is TimeBucks A Scam?".
But first, here's a quick look at what you can expect in this Timebucks Review:
4 – How Much Can You Really Make With TimeBucks?
5 – What Are The Payment Options
7 – How To Make Extra Money With TimeBucks?
10 – Final Thoughts – Is TimeBucks A Scam?
Discover My #1 Way To Make Money Online
What is TimeBucks?
---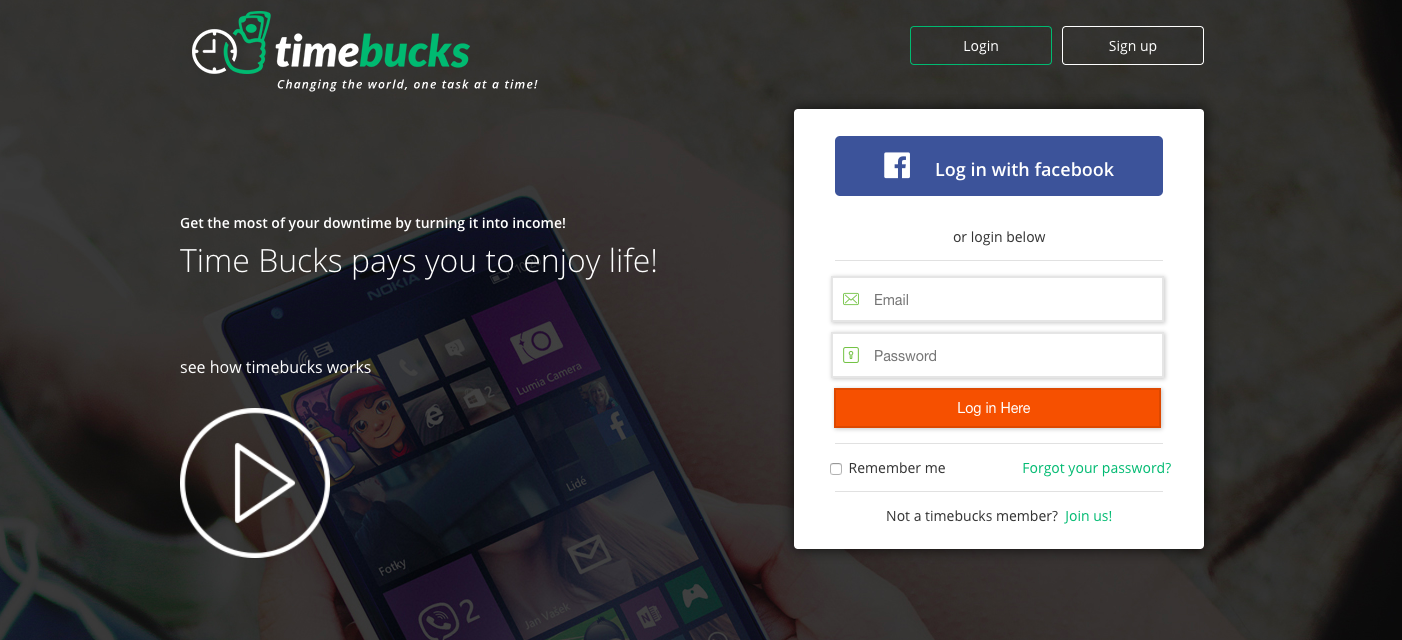 Timebucks is a "Get Paid To" (GPT) site that pays you for completing different tasks online.
The difference between Timebucks and other GPT sites is that you get paid in cash, rather than gift cards, which makes it stand out against similar programs.
TimesBucks Video Walkthrough
---
https://www.youtube.com/watch?v=paU-W-1bTXE&t=404s
How Does TimeBucks Work?
---
As mentioned above, TimeBucks works by allowing you to earn money with a variety of different tasks such as:
1) Taking Surveys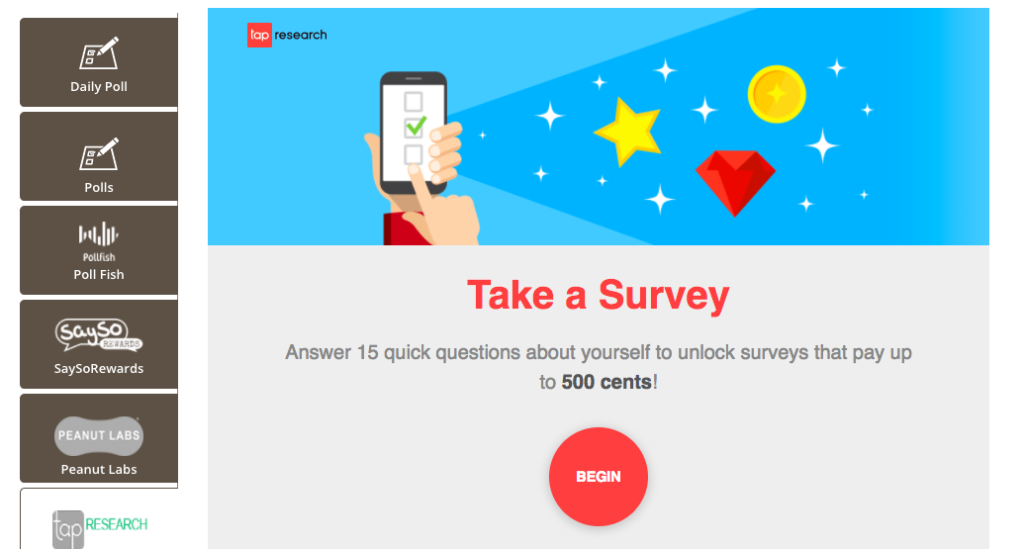 2) Watching Videos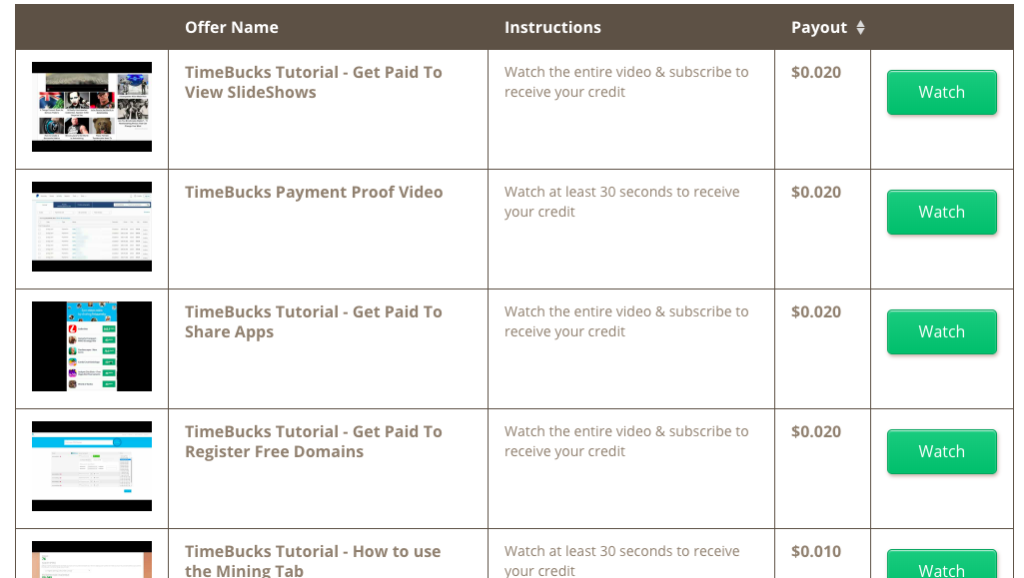 3) Taking Photos
You can actually earn money taking selfies with TimeBucks. However, you do have to agree to a disclaimer which means you consent to your photo possibly being used elsewhere.
4) Completing Offers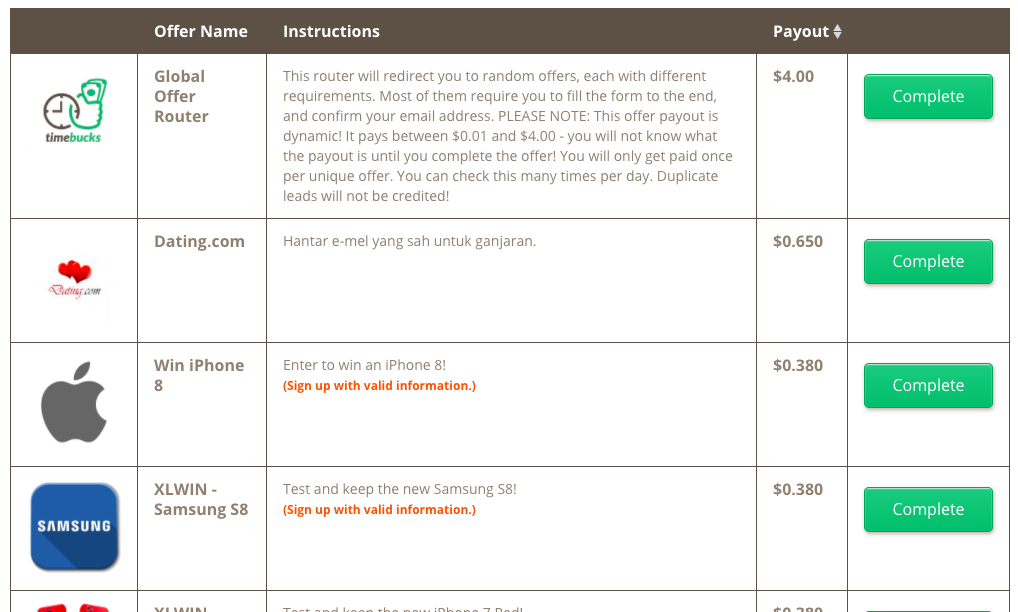 5) Mining Cryptocurrencies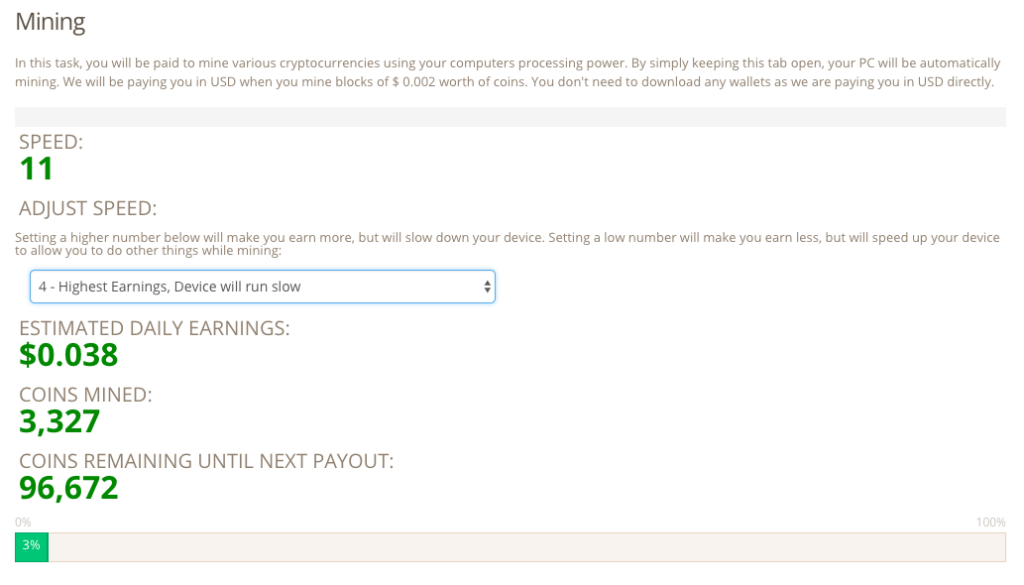 With Timebucks you can also earn money when you mine cryptocurrencies.
The way this works is that you keep the mining tab open and your PC will automatically mine, without you needing to do anything else. For every 100,000 coins mined, you earn $0.002.
You can set the mining speed the way you want, but it can slow down your computer. So I would suggest putting the highest speed on when you're sleeping so you're not affected by the slower computer speed.
Also, you can get paid to embed a code on your website, so that anyone who visits your site will be mining for you.
However, I can imagine this would cause your site to run a bit more slowly, so just use with caution. Try it on a test site first before deciding to put it on your main website.
6) Earn Money Daily With The FREE Money Tab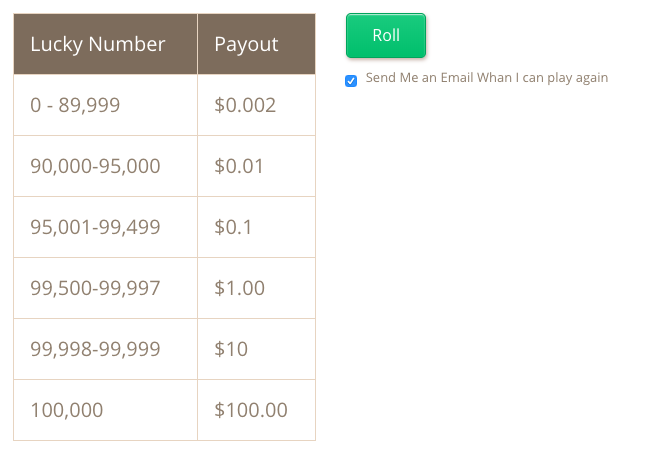 The FREE Money tab allows you to actually earn some money every day.
All you need to do is click the "ROLL" button and a random number will be generated, and you'll earn a payout according to the table…up to $100.
Plus, you can also earn 50% commissions on your referrals FREE Money earnings.
Note: You do need to complete a minimum of 10 tasks every 24 hours to be able to use this feature.
7) Referring Others To Timebucks
You can earn money with referrals. The more referrals you have, the more money you can make. Timebucks also has a 5 level referral program, which means you can earn money 5 levels deep.
Discover My Top Recommendation
How To Get Started?
---
It's really simple to get started with TimeBucks. You just need to head over to Timebucks.com  and create a FREE account. You can do so using your email, or by using your Facebook account.
How Much Can You Really Make With TimeBucks?
---
Overall, the earning potential of Timebucks depends on how much time you put into the website. The more active you are, the more earning options you have.
For example: In order to benefit from the "FREE Money" tab, you need to complete at least 10 tasks a day.
What Are The Payment Options?
---
At the moment you can only get paid in US Dollars, and you get paid every Thursday via Paypal or Payza once you reach the minimum payment threshold of $10.
Payment Proof
---
Although I haven't personally cashed out with Timebucks, I have come across a few users who have been successfully paid their earnings. You can visit this BeerMoneyForum thread to see some screenshots.
How To Make Extra Money With TimeBucks?
---
1) One-off cash offers:
Liking the Facebook Page – $0.01
Register 5 free domains: $0.10
Record a promo video for Timebucks: $3.00 (Note: You need to have 1000 subscribers to be approved, and must be at least 5 minutes long)
Subscribe to 2 Youtube channels: $0.03
Verify your identity – There's no monetary incentive with this, but it'll allow you to take part in the photo offers for cash.
2) Through Referrals
As mentioned earlier, there's a 5 level referral program, so it's a good opportunity to earn more if you have, or can get, a lot of referrals.
The referral structure is: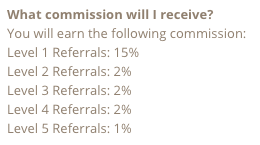 Bonus commission:
Earn 50% on Level 1 referral winnings in the "FREE Money" tab, and 10% on the sale of any advertising product by level 1 referrals.
3) Rewards Ladder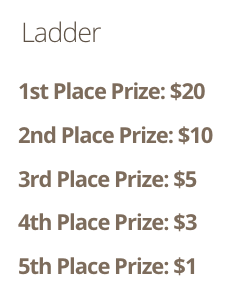 Additionally, you can earn via the Rewards Ladder which is a daily competition where top earners for the day get rewarded for their activity
Pros
---
FREE To Join
Pays via Paypal
Pays in cash rather than gift cards
Multiple ways to earn
5 Level referral program
Can earn on desktop and mobile devices
Available in any country
Cons
---
Can't access the "FREE Money" tab unless you do 10 tasks a day
Can take time to be credited payment with some of the offers (up to 48hrs)
Only payment options are Paypal and Payza. Some people may prefer to have other methods of payment.
Final Thoughts – Is TimeBucks A Scam?
---
I think Timebucks is a good opportunity to earn some money online with so many options available. But it's important to remember that you won't make a ton of money on this platform. This is just a way to earn some extra cash, for little effort.
So, Is TimeBucks A Scam? No, Timebucks is definitely not a scam. I feel it's a good, legitimate opportunity to earn some extra money online, and there are multiple options available too.
Do I Recommend Timebucks? YES! But only if you're looking for a way to make some side money online, and you get to earn real cash rather than collecting gift card rewards.
Here are a few other similar sites you may also be interested in, whether you want to use them alongside Timebucks, or instead of it:
Pin This For Later
---

Are you a member of Timebucks?
What are your personal experiences?
Is TimeBucks a Scam?
I'd love for you to join the discussion and share your thoughts and comments in the section below