11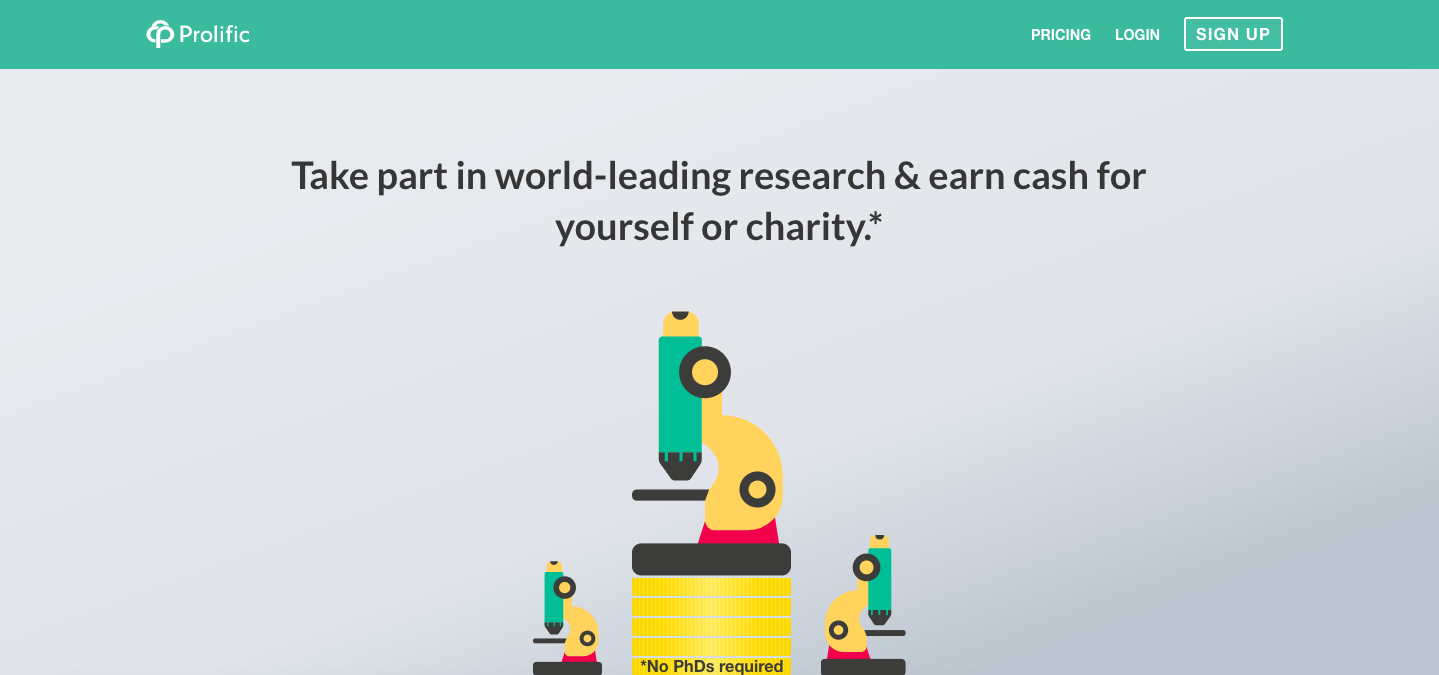 Prolific Academic Review – Get Paid To Take Surveys For Academic Research!
This post may contain affiliate links. If you choose to purchase something through one of my links, I will earn a small commission at no extra cost to you.
In my search to find genuine and legitimate ways to make money online I came across a site that has a unique way for allowing you to earn money through taking surveys. It definitely differs from other survey sites I've used in the past, and as you continue to read my Prolific Academic Review you'll find out why.
What Is Prolific Academic?
---
Prolific Academic is a site that allows you to participate in surveys and studies for academic research and is supported by Oxford University. Genuine researchers upload their studies onto the site in order to get the right participants…you…to be involved in their study. As a participant, you are rewarded for taking part.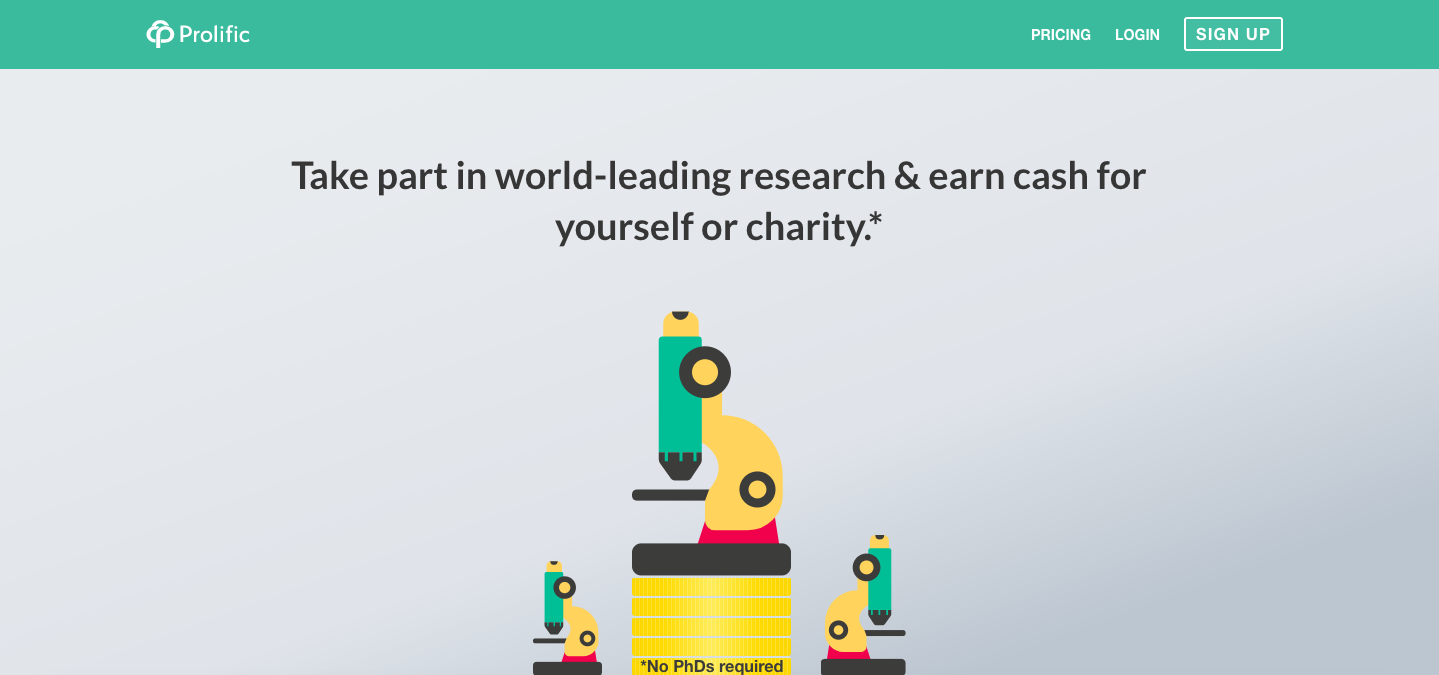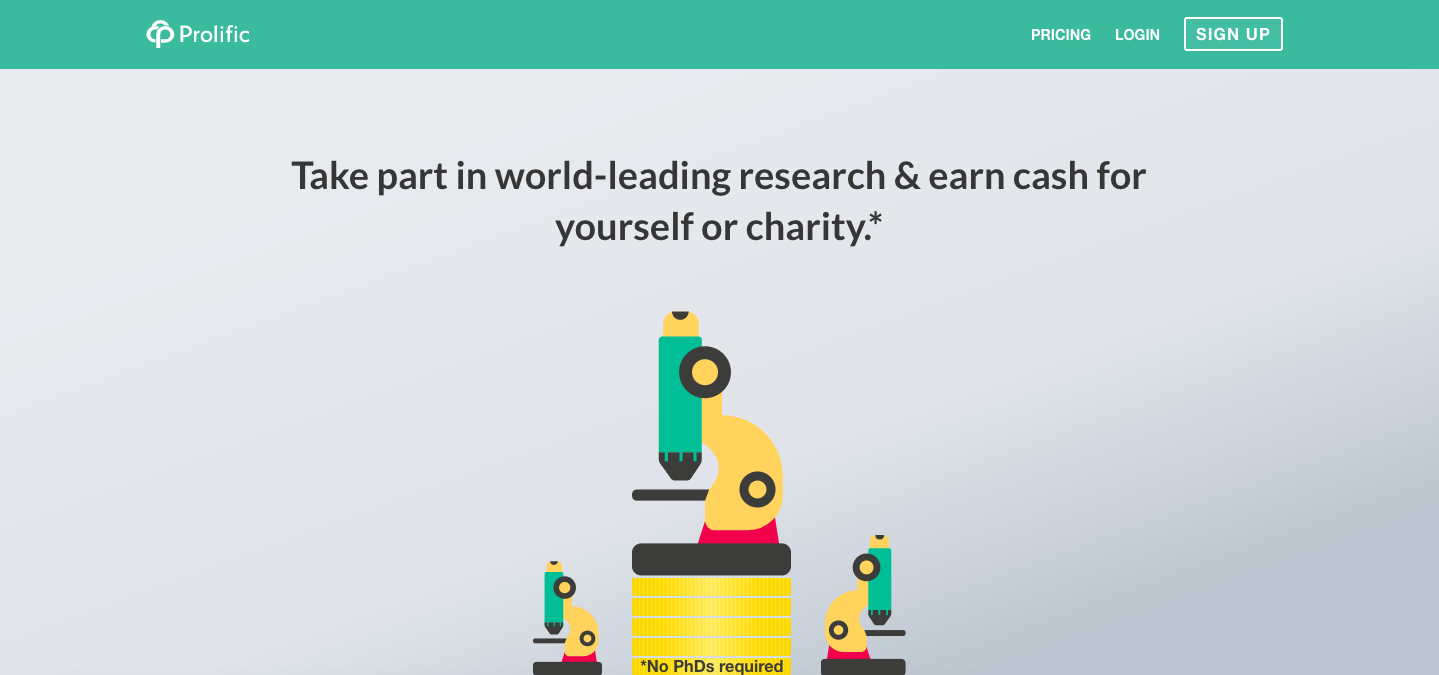 How To Get Started?
---
It's quite easy to get started with Prolific Academic. Once you've opened the site via the link above you click on  "Sign up as a participant" to create your account. You can also choose to sign up via Facebook.
When you've signed up, follow the instructions to set up your account. You'll need to verify your account with your email address and phone number, and you can also verify using Facebook if you wish. (You get more information as you set things up).
In case you're wondering, the phone number is only for verification purposes and since signing up I have not received any marketing texts from them at all. Furthermore, you're asked to verify your account in order to build trust within their community.
Once you've verified your account you'll be able to complete your profile by answering some short and simple pre-screening questions. By building your profile you'll be given more eligible surveys. Furthermore, in order to receive payments, you'll be able to add your Paypal email to your account.
What Makes Prolific Academic Different To Other Survey Sites?
---
Gives You Surveys You're Actually Eligible For
Unfortunately, with most survey sites, you get started with the survey only to find out minutes later that you don't actually qualify. Well, Prolific Academic will give you surveys that you are eligible for, and in my experience, I've never been stopped from completing a survey due to ineligibility.
They're Involved In Scientific and Academic Research
With Prolific Academic, you get to be involved in scientific and academic research. As someone who studied a science-based course at University, I do find it quite exciting and inspiring to be a part of someone else's research in this way, and then to get a rewarded for it. I've personally found the surveys to be more interesting than surveys you get from most other paid survey sites.
You Can Earn Money For Yourself and/or For Charity
This is definitely something that makes Prolific Academic unique in my opinion. You can choose to donate the money you earn to charities online. You could be doing good for your community as well as helping a fellow academic in their research.
You Won't Get Away With Not Paying Attention
The surveys and studies here are by genuine university students and researchers, so you need to pay attention to your responses and make sure you're giving as accurate information as you can in order to get rewarded for your time. Luckily the surveys are quite interesting and so it's not too difficult to stay engaged in the study.
You Can Know Your Eligibility For A Survey Before Taking It
In the "Studies" section you'll be able to see what surveys are available and what surveys you are eligible for. You get to see if you qualify for a survey even before you start it. This means you don't waste time filling out long-winded pre-screening surveys that lock you out halfway through because you didn't qualify.
You Get Additional Information About The Survey/Study
You get information about what you will earn for completing the survey, as well as what that is equal to at an hourly rate. You can further see how long the survey will take, and the timeframe the researcher is willing to give you to complete the study. (see screenshot below)
Pros
---
The Studies Are Created By Researchers With A Student Email
This shows that the studies are created by real students who are looking for genuine participants for their research. This personally made me feel more comfortable getting involved with the site.
Studies Have An Estimated Time of Completion
One of the things I like about Prolific Academic is that they provide an estimated time of how long it'll take to complete the survey. Many times you'll be able to complete it sooner, but at least you can see how long it might take.
Low Payment Threshold
You only need to reach £5 before you can cash out which is quite low and you can make that quite quickly. One thing to note is that there is a payment fee taken when you cash out anything less than £20, so I'd personally recommend you wait until you've reached £20 to avoid any PayPal fees.
Pays via Paypal
I'm a big fan of any program that pays via PayPal, so it's another reason why I like this site. (Update: Payments cashed out via Paypal include a 2.9% + 20p transaction fee. To avoid this fee you can now cash out using Circle)
Only Complete Surveys You're Eligible For
As mentioned previously, Prolific Academic are very good are giving you surveys/studies that you always qualify for. I have never been locked out of a survey because I didn't qualify, which is a common theme with most survey sites. So I'm glad that I've never had this problem, and it's been like that for most (if not all) users of Prolific Academic.
You Can Earn Money For Charity
One of the things I like about Prolific Academic is that you can earn money for charity. So you can choose if you want to earn the money for yourself or if you want to donate it.
Cons
---
Surveys Aren't Always Regular
Most times you'll receive email updates of new surveys, but sometimes there are studies that are filled before emails can be sent out, so you may not always have surveys available. One way around this is by visiting the site one or two times a day to see if there are any new studies available.
As they are looking for specific demographics you may not always be eligible for the current surveys, but it's always good to check in every once in a while as there are new studies being posted daily.
How Much Can You Earn?
---
In regards to how much you'll earn, you can generally expect to earn between £0.30 – £2 per survey, and I've personally seen some studies pay up to £4 each.
Payment Proof
---
I've included a screenshot of my payment proof to Paypal, just to show you that this site is legit and a genuine way to make some money online. I was able to cash out £20.41 and received payment within a few days.

UPDATE 2017: Prolific has now added Circle as a cashout method. Paypal payments require a 2.9% + 20p transaction fee. But with Circle, there is no fee involved once you reach £20. See below for payment proof using Circle.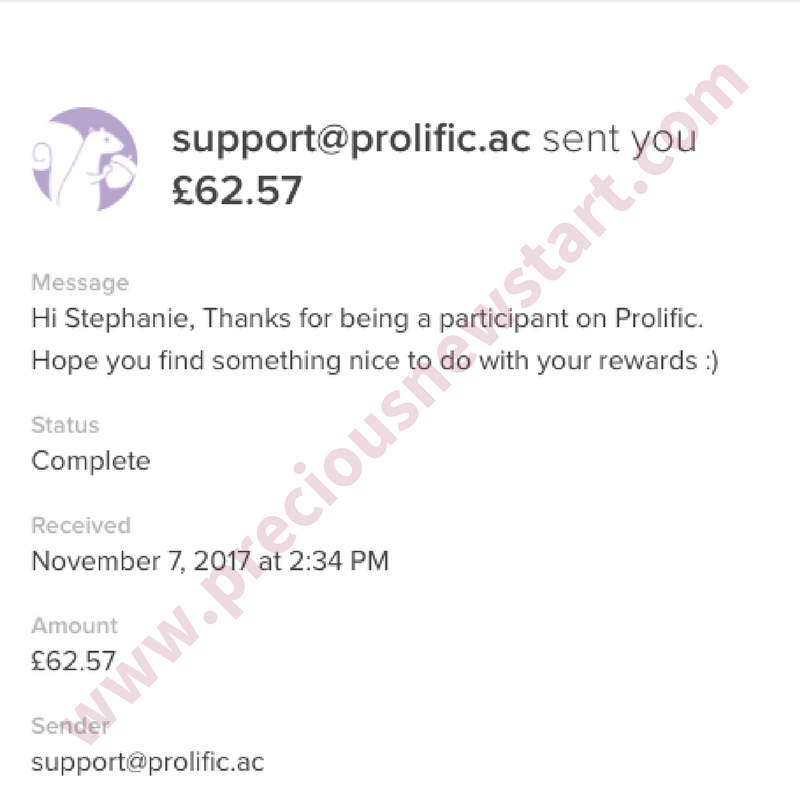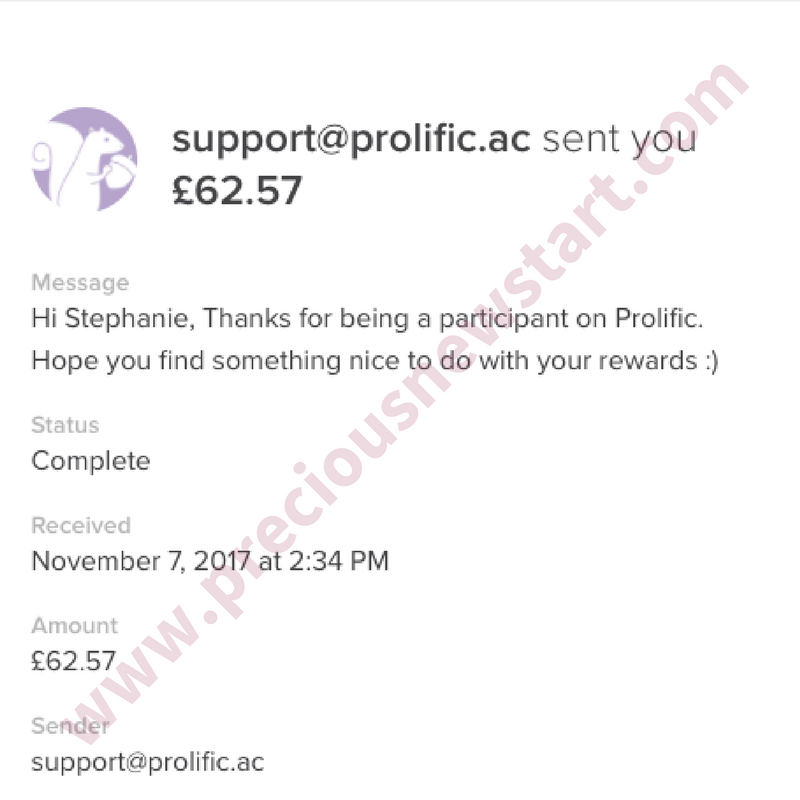 My Final Thoughts
---
Overall I think Prolific Academic is a good legitimate site to use if you're looking to make some additional money online. It differs from most survey sites in a positive way, which is why it's one of my favourite sites to earn money from.
Do I Recommend Prolific Academic? YES! It's really easy to get started and a nice way to supplement your income, while also helping academics with their research. I also like the idea of being able to donate your earnings for charity, and I think this is a really great touch. If you're interested in another recommended survey site of mine, check out my Mintvine review.
If you'd like to join Prolific Academic click below to get started today
---
What are your thoughts on my Prolific Academic review?
Have you used this site before to make money online?
What do you think about being able to help academic research and donate your earnings for charity?
Feel free to share your comments and/or questions in the section below.
Pin This For Later
---