12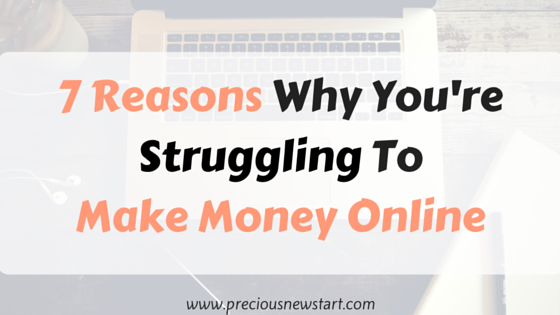 Struggling To Make Money Online? Here Are 7 Reasons Why
This post may contain affiliate links. If you choose to purchase something through one of my links, I will earn a small commission at no extra cost to you.
I feel this is an important topic to delve into, because so many of us ask ourselves, "why am I not making money online?". So I want to share 7 of the main reasons why you may be struggling to make money online. I haven't written these to put you down, I have written them to make you aware of what you may be doing wrong, and what you need to improve about your mindset in order to really succeed in the online world.
Reason #1: You Assume That Making Money Online Is Easy
---
Although there are some sites that you can genuinely earn money from, that require little work, those sites will not earn you a liveable amount. They're mostly side incomes, something you can do in your spare time to earn a little extra money, to cover a monthly subscription, such as a phone bill.
In order to really make money from an online business, you need to understand and realise that making money requires hard work. Yes, many people are making passive income, however, it took a lot of work and dedication to get there.
Reason #2: You Don't Really Know How To Convert Traffic To Buyers
---
Now, I can totally identify with this one. When I first started my Make Money Online journey, I thought the most important thing I needed to do was get traffic to my site, and that my visitors will automatically become buyers. Needless to say, I got it wrong. I spent a lot of time and money on the wrong kind of traffic. I spent ages earning credits manually with traffic exchange sites, and spent hundreds on sites that promised "unlimited traffic". Yes, I got the traffic, but unfortunately, this was not the traffic I needed if I was going to get people to buy my products.
Things began to change when I joined Wealthy Affiliate. It's was at this point that I realised that I needed targeted traffic in order to improve my chance of sales, and they teach you how to work towards getting quality visitors who are more likely to buy your products.
Reason #3: You Don't Realise How Much Time Is Required
---
Now, if your goal is to earn passive income with your business, then you'll need a lot of time to get there. Although I am able to make money online, I am still working towards my passive income goals. However, I am not letting the time I have pass me by. I use as much time as I can working on ways to improve my business, and how to improve my earnings. When I first started my Make Money Online journey, I didn't realise the time and effort that would be involved. So I can totally understand if you also don't know. However, this is why I want to help you know and understand the truths about making money online, and starting an online business.
Reason #4: You're Jumping From One Opportunity To The Next
---
There's a term used online for this behaviour, it's called "Shiny Object Syndrome". That was me at the beginning of my journey. I was jumping from one shiny opportunity to the next, hoping to find the next big thing that would earn me lots of money. In the end, I wasn't getting anywhere. I wasn't allowing myself to really progress with  an opportunity to see if I could get real results from it.
With Wealthy Affiliate, I have found the right program for me. They don't make "shiny" promises, they deliver quality and give you the tools you need to work for yourself. Don't rely on "get rich quick" schemes to make you money. The money you make depends on you.
I understand that sometimes you want to test the waters with a few programs to see how you get on, and that's absolutely fine. Just try not to do too many at once. Stick to one, or a few programs and work hard at those first, in order to see what works for you. That's one of the reasons I created this site. I want to be able to show you the best, and legitimate opportunities for making money online.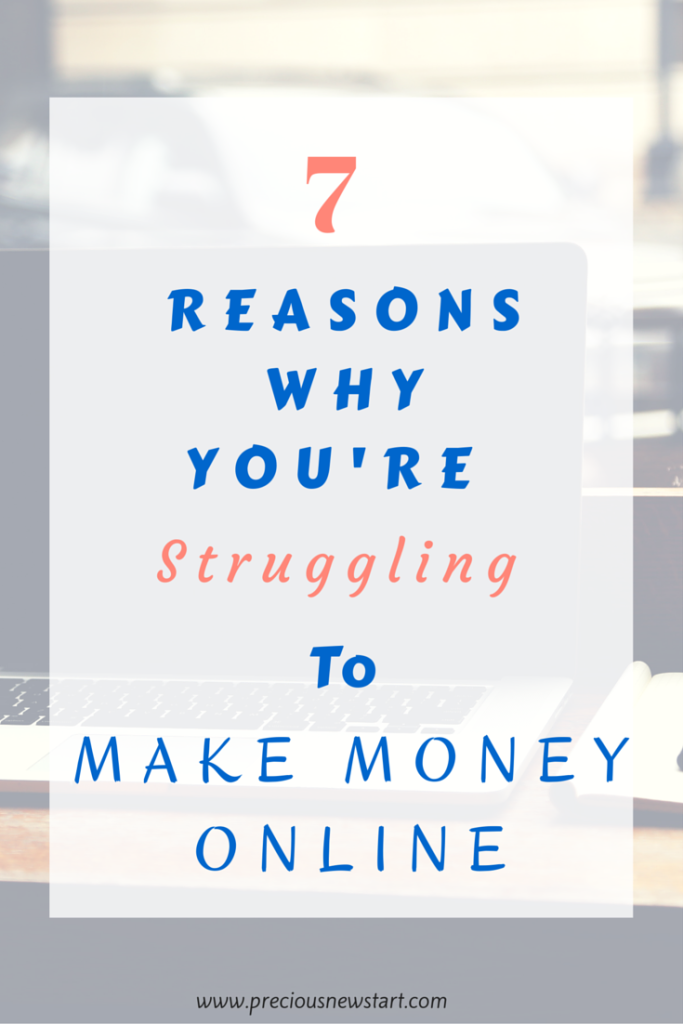 Reason #5: You Don't Really Want To Spend Any Money
---
Now if you're just looking for ways to make a little extra money, through surveys, paid to click (PTC), and get paid to sites (GPT) etc, then yes, you shouldn't need to spend any money. The money you make isn't going to be much, therefore, it isn't worth any financial investment, in my opinion.
However, if you're serious about building a business online, and making money through that, then yes, you will need to invest money. Now, if you're familiar with my site you'll see that I recommend Wealthy Affiliate as a way to get started online for $0, and it genuinely is free to join. But if you want to see your business grow and make the most of it,  you'll need to make some financial investments. These investments include:
Having a professional website
Domain Name
Web Hosting
Advertising
Tools and Resources
…to name a few.
Luckily, Wealthy Affiliate is one of the few very affordable training programs online. For less than $50/month you can get training, tools, resources, high-quality web hosting, and an active community of fellow online business entrepreneurs.  You can check out my review below to see what Wealthy Affiliate has to offer, and you can sign up for a free membership, test it out for 7 days or so, just to see if it's the right program for you.
Reason #6: You're Not Fully Committed or Willing To Learn
---
Some people who join the Make Money Online world are just not committed. You need to realise that making money online can be a long process, especially in the beginning, therefore, you need to be willing to stay committed and work hard. If you can do that, then you'll start seeing the fruits of your labour.
Furthermore, you need to be willing to learn. You need to learn how you'll maximise your earning potential, and learn how to get better at your online business. If you try out Wealthy Affiliate's free membership you'll get to see all the learning materials they offer, and be able to try out some of the training for yourself. From here you'll get an idea of whether or not you're willing to learn and be committed towards your business.
Even making money online through surveys, GPT, PTC sites etc, requires commitment, if you only do it every now and again, you won't see your money grow.
Reason #7: You Don't Like To Work
---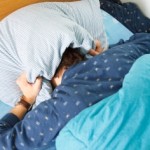 If you're constantly looking for the easy route, then you won't be very successful online. Yes, there are ways to make money online with little work, as I mentioned before you can do so through survey sites etc. But to make consistent money online through an online business you need to be willing to work. If you truly want to make money online successfully, then you'll need to start changing your mindset.
Final Words:
---
Hopefully this list has helped you point out areas you may need to change/improve in order to successfully make money online.
Ultimately, people who fail online do so because of their lack of commitment.
In order to succeed you need to take action daily, and begin to enjoy what you do
Click To Tweet
So, if you're someone who has the idea to do something legit, gradually and long-term, then you have a higher chance of succeeding online.
If You'd Like To Build An Online Business And Succeed In Making Money Online, Find Out How To Get Started Below
Have you had trouble making money online in the past? Have you learnt anything from this list? What do you feel you may need to change about your mindset in order to successfully make money online? Please feel free to respond/comment in the section below. Also, Don't forget to share this with others you know who may be struggling to make money online.