12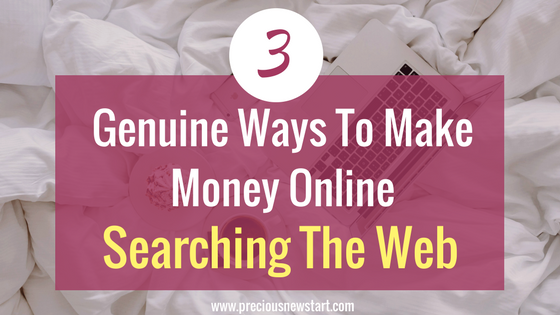 3 Genuine Ways To Make Money Online Searching The Web
This post may contain affiliate links. If you choose to purchase something through one of my links, I will earn a small commission at no extra cost to you.

Getting paid to search the web sounds too good to be true right? Well, here's some good news for you. It is true! There are genuine websites that will actually pay you for searching the web.
This is an easy way to generate some additional money online, with little effort involved…doing what you already do on a regular basis.
Below is a list of 3 genuine ways to make money online searching the web.
1. Qmee
---
 
How does it work?
When you sign up to Qmee, you add an extension to your internet browser that allows Qmee to work while you search the internet. Qmee can work when you search on Google, Amazon and eBay.
As you make a search on any of these sites, Qmee will pop up in the left-hand corner offering cash rewards in exchange for clicks or discount codes for online stores. You can see how much you'll earn as the amount will appear next to the link.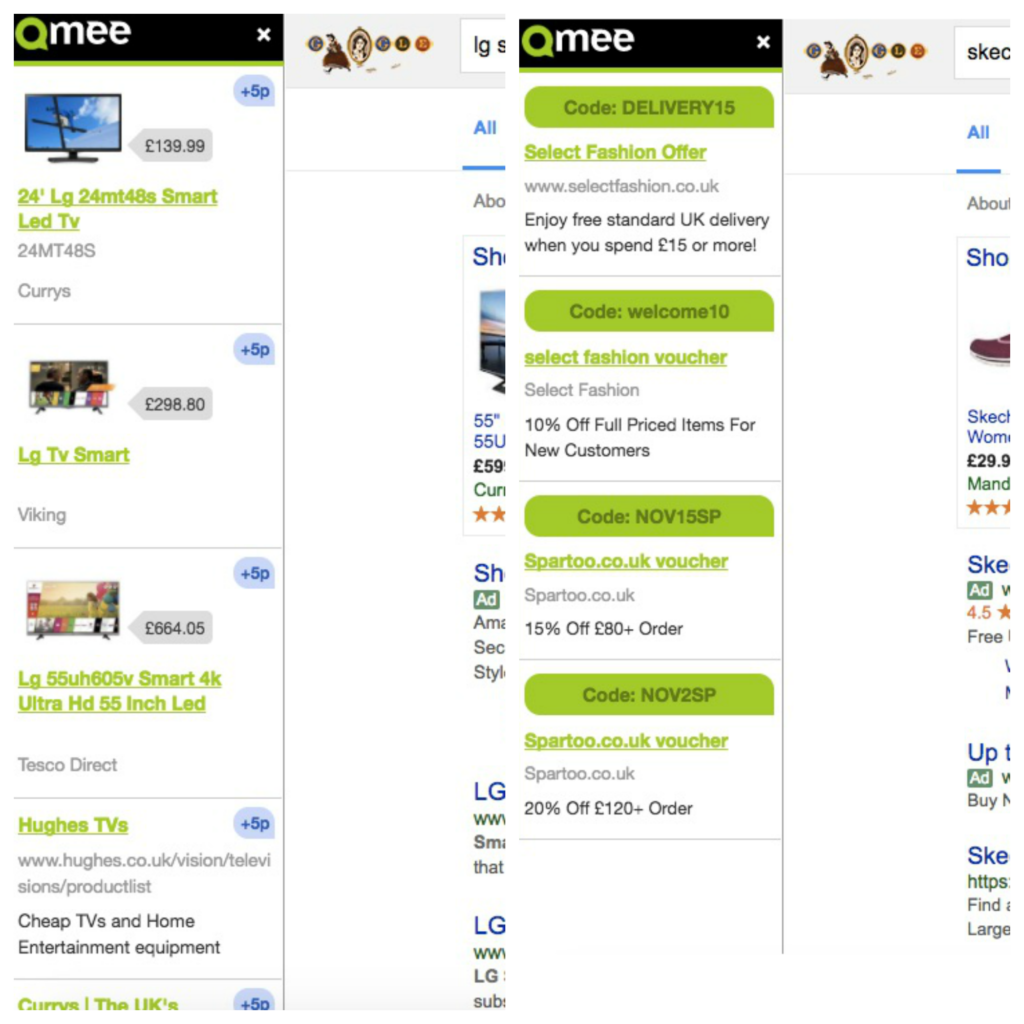 How much can you earn?
I'll be honest, you won't get rich while using Qmee to search the web. This site is a way to make some additional income, and as searching the web is probably what you do normally, why not get paid along the way.
Ultimately, there's no limit to how much you can earn with Qmee. If you add the browser extension Qmee will detect when you're searching online and provide you with cash rewards.
They also save you money by providing discount codes for shops similar to what you're searching for.
Payment Proof
With Qmee I was able to cash out quite early via Paypal. There's no payment threshold, and no PayPal fees to deal with. I also received my payment within minutes of requesting a payout. I definitely didn't expect payment to be so instant so I was pleasantly surprised.
In order to see if Qmee really pays, I cashed out a portion of my earnings. See payment proof below.

Are there other ways to earn with Qmee?
Yes, with Qmee you can also earn by taking surveys. See examples or earning potential below. The surveys I've done so far have been quite short and didn't take long to complete.

Pros
Easy to use
Can start earning money right away
No minimum withdrawal
Free to join
Make some extra income for yourself or donate to charity
Pays via Paypal (instant payments + no PayPal fees)
Cons
Won't make huge amounts of money
Need to add extension to internet browser – It's pretty to easy to do, but some users may not be comfortable with doing this
Only operating in UK and USA
---
You May Also Like: How To Make Extra Money Online From Home In The UK
---
2. SwagBucks
---

What is SwagBucks?
If you're familiar with looking for ways to make money online you've probably come across Swagbucks or heard about it at some point. If not, it's basically a website that allows you to earn points for doing different tasks online, which you can redeem for cash and/or gift cards.
How does it work?
In order to make money online searching via SwagBucks, you'll need to use their personal browser for your online searches.
How much can you earn?
You earn points when you search, and when you earn a certain number of points you can redeem them for cash or gift cards.
Just as before, searching the web via Swagbucks is only a way to supplement your income.
Maybe you could set a goal to get started in the new year, and any money you make throughout the year you can put towards a Christmas gift card or a new item for yourself/someone else.
It's not a way to get rich, but it's a nice way to put some money towards something without putting in a lot of time and effort.
How to earn more points when you use Swagbucks to search
You can earn more with Swagbucks by making it your default search browser. You'll be able to find the instructions on how to do this on their website. It's
It's compatible with Firefox, Google Chrome and Internet Explorer browsers.
Swagbucks search is in partnership with Yahoo, therefore the results you get with Swagbucks search will be the same as what you get on Yahoo search engine.
Are there other ways to earn?
Yes, you can earn by watching videos, taking surveys, completing offers…to name a few.
If you plan on using Swagbucks to search the web I recommend you consider combining it with the other ways to earn in order to maximise your earning potential.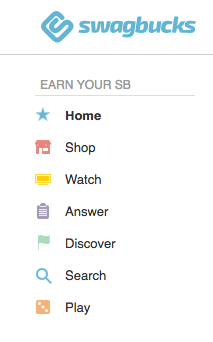 Pros
Free to join
Easy to earn
Multiple ways to make money alongside searching the web
Cons
Low payment
Only paid in points, which can be converted to gift cards
---
You May Also Like: OfferNation Review – Get Paid To Take Online Survey
---
3. InboxPounds
---
Known as Inbox Dollars for readers in the US.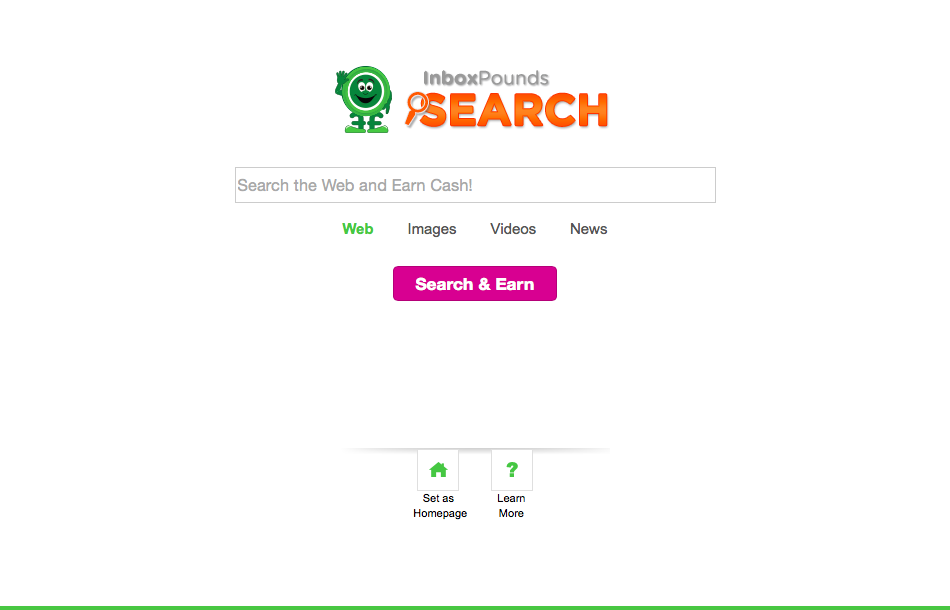 What is Inbox Pounds?
Inbox Pounds is a Get Paid To (GPT) site which allows you to earn money in many different ways, from searching the web to reading emails.
How does it work?
Inbox Pounds has their own online browser which you can use to search the web. You get paid when you make a variety of searches.
How much can you earn?
Don't expect to get rich searching the web via Inbox Pounds. Combined with Qmee and Swagbucks it could be a nice way to further supplement your income just searching the web like you would normally do.
I carried out 4 searches on the InboxPounds search feature, and I only made £0.01. So even though you can technically make money this way, it's not very much. You can only earn up to £0.07 a day from searching.

The option is there if you choose to earn on the site this way, and you can use the other methods available (see below) to earn and make the most of the website.
Are there other ways to earn?
Yes, you can earn through taking surveys, completing offers, reading emails…to name a few.

Pros
Free to join
Easy to get started
Don't need to add an extension
Multiple ways to earn alongside searching the web
Cons
Can only earn £0.07 a day from searching the web.
Very low pay
High withdraw threshold (£20)
Doesn't pay via Paypal
---
You May Also Like: Get Paid To Write Reviews With "Slice The Pie"
---
My Final Thoughts
---
This list should give you some potential ideas of ways to earn some extra money online.
I personally prefer using Qmee because I can easily add it as an extension to my browser.  I can use my regular Google browser to search online and the links show up for me.
If you decide to use Inbox Pounds and Swagbucks then you may also want to consider trying out all the different ways of earning in order to maximise your potential.
Please note that the money you make from these sites is not necessarily going to be life changing, but it'll definitely add up over time.
What do you think about being able to get paid to search the web? 
Will you be trying out any of these sites? 
Do you know of any other sites that pay you to search the web? 
I'd love to hear your comments. And if you have any questions, please feel free to ask them in the section below.
---
P.S. If you're interested in working from home and earning enough to do so, then I'd personally recommend starting an online business. The earning potential is much greater and it could mean that you get to really earn a living from home. If you're interested then please feel free to check out my #1 recommended online business training…the best part is you can try it out for FREE.
Pin This For Later
---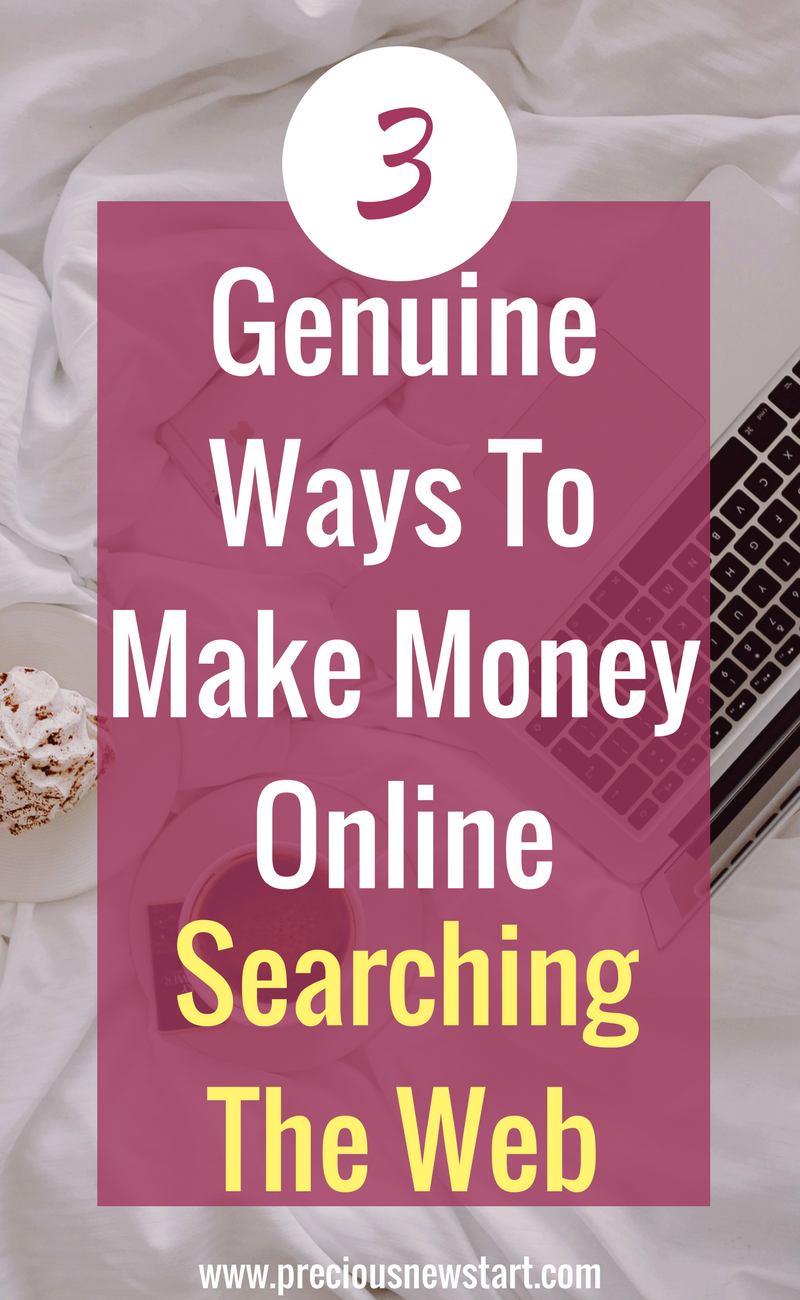 ---