6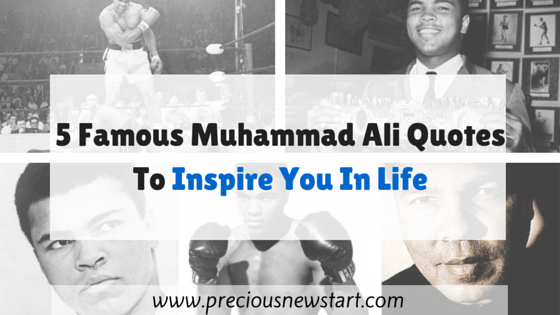 5 Famous Muhammad Ali Quotes To Inspire You In Life (And In Your Online Business)
This post may contain affiliate links. If you choose to purchase something through one of my links, I will earn a small commission at no extra cost to you.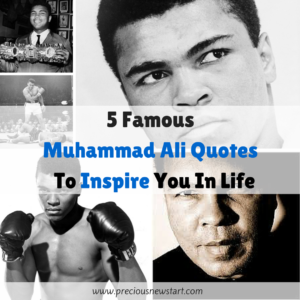 Yesterday the world lost a man who was a hero, and an inspiration to many, and I would like to dedicate this post to him.
Muhammad Ali was a professional boxer who broke down barriers. He was nicknamed "The Greatest" and although he was known to some for being controversial, he was mostly known for being inspirational.
Therefore, today I want to share my favourite famous Muhammad Ali quotes that have inspired me in life and in my online business, and I hope they will inspire you too.
Quote #1:
"I Know Where I'm Going And I Know The Truth, And I Don't Have To Be What You Want Me To Be. I'm Free To Be What I Want" – Muhammad Ali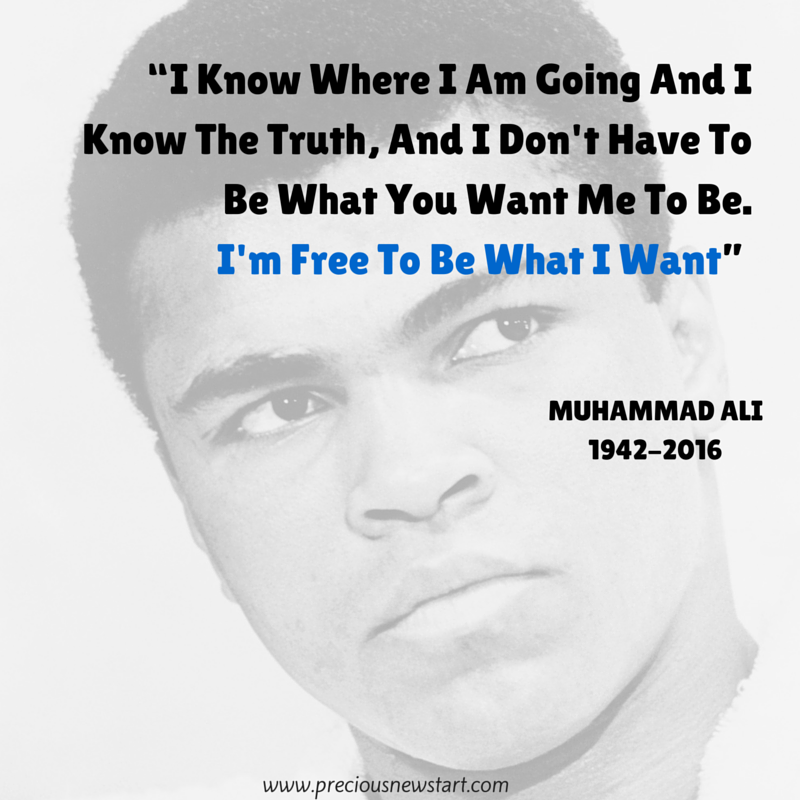 This quote is inspiring to me because it's helps me stay focused and not be beaten down by the naysayers. There are people out there (some who are close to you), that will put you down, and say that your dreams are too big, but there's nothing wrong with dreaming big. If you know you want to change your future, then you need to get into the mindset, and work hard towards it. In relation to your online business, you don't have to be stuck in a 9-5 job that you hate. You can begin shaping your future and work towards doing a job that you love. Some people will say it's not possible, but you can prove to them that it is possible!
Quote #2:
"What Keeps Me Going Is Goals" – Muhammad Ali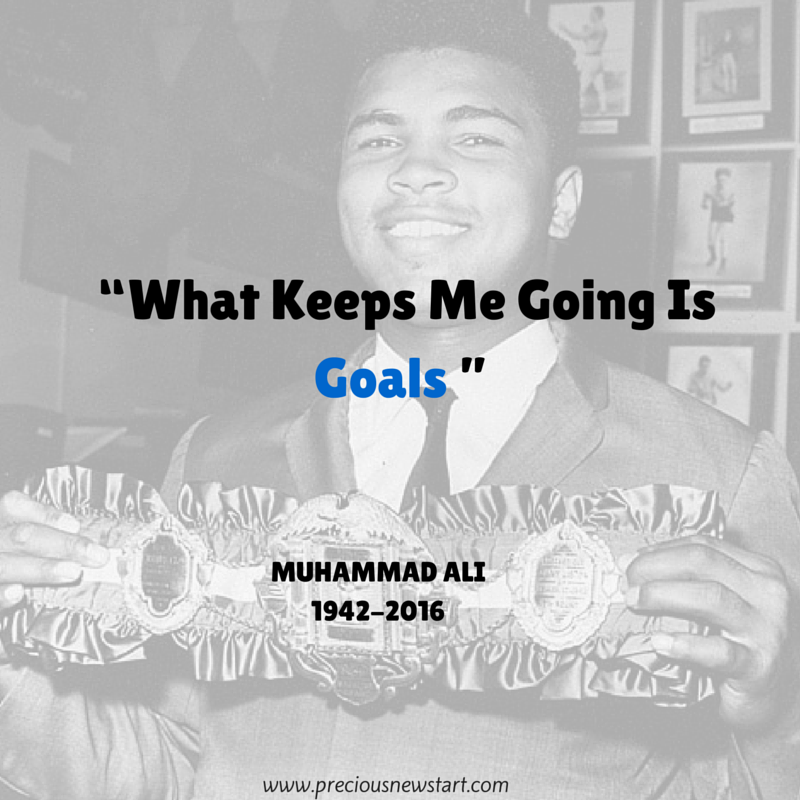 This kind of ties in with quote #1. You need goals to stay focused and to have something to work towards. I personally recommend having small achievable goals, rather than big unspecific goals, because those small achievements (or small wins) build up into the big goal you've wanted.
Quote #3:
"He Who Is Not Courageous Enough To Take Risks Will Accomplish Nothing In Life" – Muhammad Ali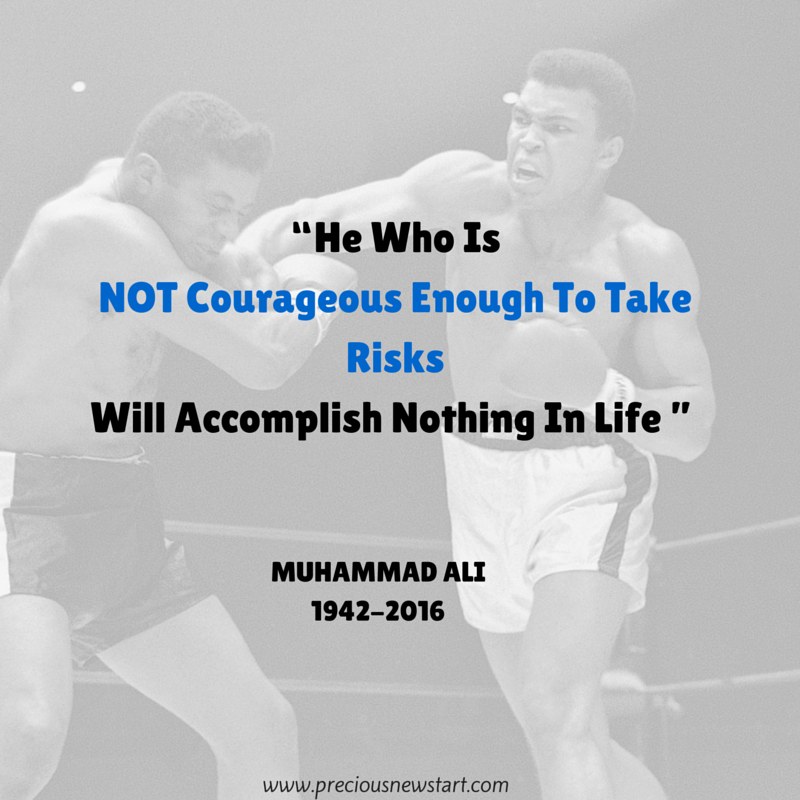 It's pretty  easy to only want to stay in your comfort zone when it comes to life, and your online business. I can understand because I have been there myself, and there's still things I don't like to venture into. But when it came to my online business I knew I need to change that in order to accomplish anything, I needed to take a risk.
You want the financial freedom, but you're not willing to take the risk. For many, the risk can be just getting started in the first place. But how will you know what you can acheive unless you take the plunge and get stuck in. With the help of this quote, I encourage you to take a risk today and change your future. If you've always wanted to start an online business but don't know where to start, take a look at my recommended training program to help you get started.
Quote #4:
"It's The Repitition Of Affirmations That Lead To Belief And Once That Belief Become A Deep Conviction, Things Begin To Happen" – Muhammad Ali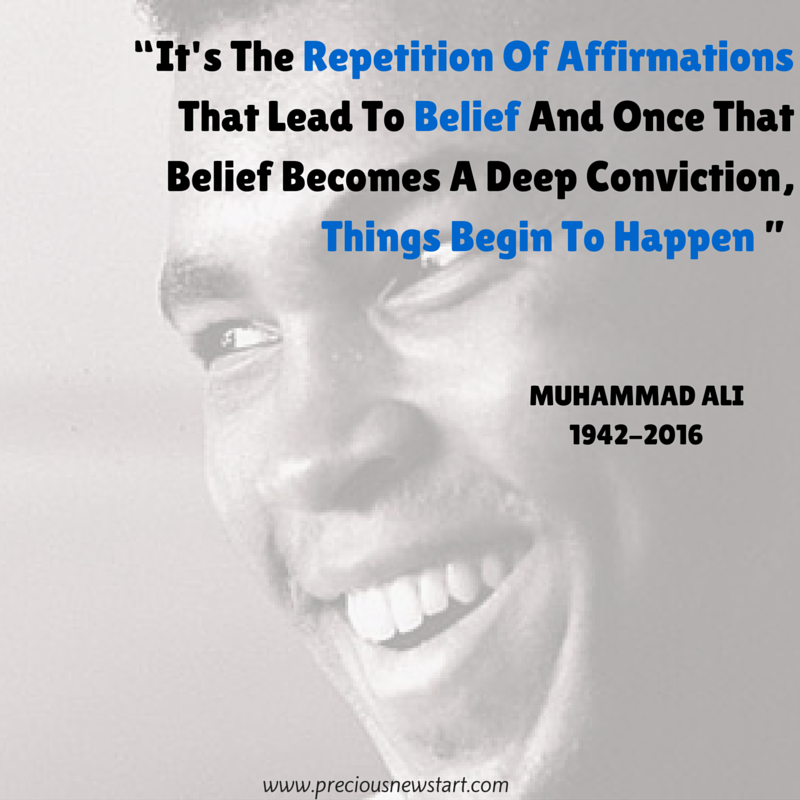 If you believe that you can change your future then you are more likely to work hard towards that. Encourage yourself over and over in order to see that good things can start to happen.
Quote #5:
"I Hated Every Minute Of Training, But I Said… "Don't Quit, Suffer Now And Live The Rest Of Your Life As A Champion"" – Muhammad Ali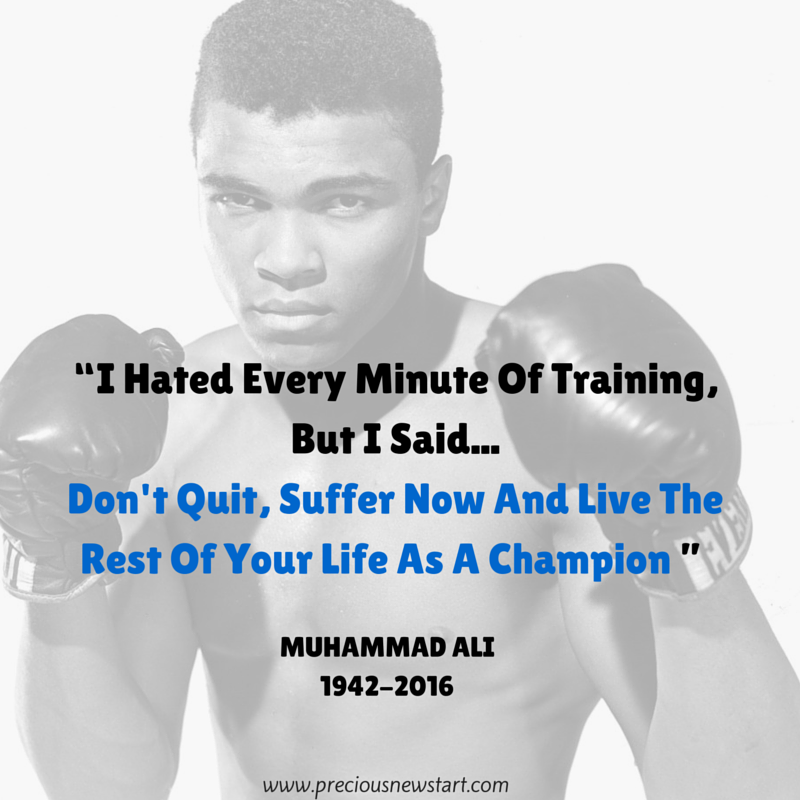 The quote pretty much speaks for itself here, and it's one I've lived by all my life. When I work I think about my future and how the work I do now will eventually pay off. The road to your success may seem long and hard, but put in the work now so you can enjoy "the rest of your life as a champion". The good thing is, with an online business, you don't have to hate the training or the journey. If you create a business based on a passion, then it can be enjoyable.
Final words
---
There you have it, 5 famous Muhammad Ali quotes to inspire you in life (and in your online business). I hope you have found these quotes encouraging, and if so, please feel free to share with others who you think need a little bit of inspiration.
What's your favourite quote from the list? Are there any other M.Ali quotes you find inspiring? Please share your comments in the section below.
BONUS QUOTE :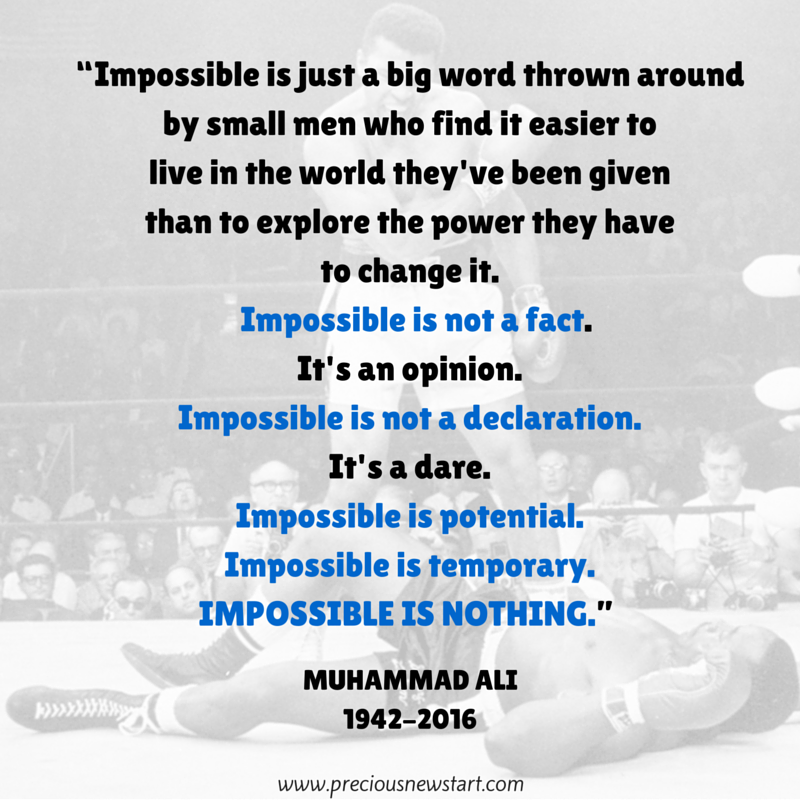 "Impossible is just a big word thrown around by small men who find it easier to live in the world they've been given than to explore the power they have to change it. Impossible is not a fact. It's an opinion. Impossible is not a declaration. It's a dare. Impossible is potential. Impossible is temporary. Impossible is nothing." – Muhammad Ali
R.I.P Muhammed Ali