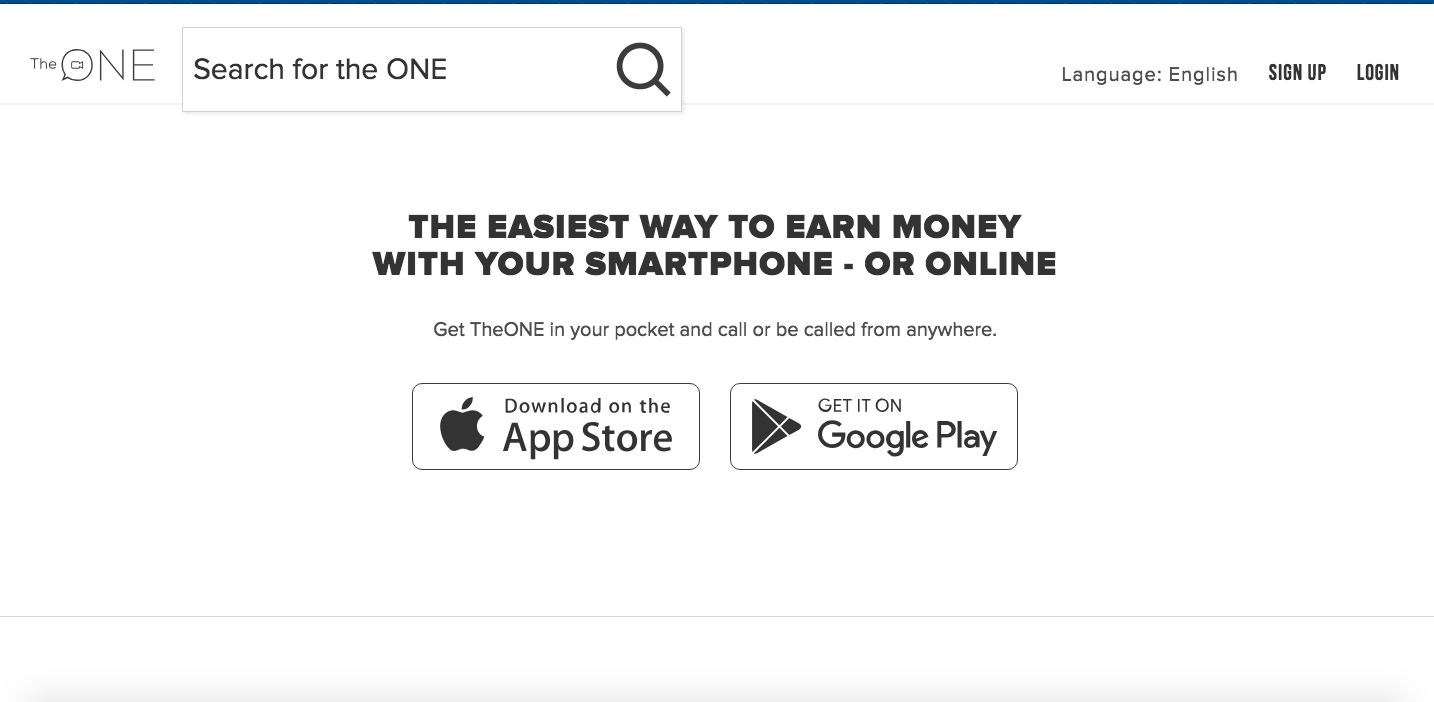 Get Paid To Tutor Online With TheONE App [REVIEW]
This post may contain affiliate links. If you choose to purchase something through one of my links, I will earn a small commission at no extra cost to you.
Welcome to my TheONE app review.
How would you like to discover an innovate way to make money online today?
How about an app that allows you to share your skills and knowledge with just your smartphone?
During my search for legitimate ways to make money online, I came across a unique app that allows you to get paid to tutor online.
If that sounds like something you might be interested in, then stay tuned to discover more about TheONE...
More...
What Is TheONE App?
TheONE is an app that let's you get paid to tutor online in any expertise.
It's free to download and join, and you can fill out your profile to get started as soon as possible.
How Does TheONE App Work?
TheONE app allows you to set your own rate per minute, and manage your availability.
The good thing about being paid by the minute is that some things only need a few minutes to get solved, so it's a much easier way to manage the income you earn.
There are a few steps involved to help you get start:
Visit the site here or download the app on Apple or Google Play
Sign up via Facebook or Google
Set up your profile
Add as many fields of expertise as you want (using hashtags)
Set your price per minute
Indicate your availability
Promote yourself for more exposure
Receive a call or message from your potential student
Respond, tutor and Get Paid!
How Much Can You Earn?
With TheONE app you have the opportunity to offer any rate per minute from £0.80 to £13 per minute.
You're complete earnings will also depends on the number of call you will accept and the price per minute.
Plus, as you're recording the live video with your student, you can see your earnings on your mobile screen in real time, so you know exactly how much you'll be getting paid.
What Subjects Can You Teach?
Anything!
There are a huge of variety of students looking for answers to the things you're an expert in.
Some topics include:
Cooking
Plumbing
Arts & Crafts
Gardening
Beauty & Health
Music
Finance & Legal
Sports
...to name a few
Just remember to share knowledge in something you know really well, and can offer in a friendly way.
How To Get Paid With TheONE App?
Payments from TheONE app are made via:
The currency is in euros, and there is a 10% commission fee deducted from your earnings when you request a payout.
Final Thoughts
Thanks for taking the time to read through this review of TheONE app.
Now you've discovered a unique way to get paid to tutor online in any topic!
I think this app/site has great potential, and I'd love to hear if any of you have given it a go and what your experiences were.
I will continue to keep this site under review and update with any further information.
Discover How Earn 3-Figure Commissions Using Affiliate Marketing
---
Let's discuss:
What did you think of this TheONE app review?
Are you currently using a site/app to get paid to tutor online? If so, what are your thoughts on this app?
Are you interested in getting paid to teach online? Will you be using this app?
I'd love to hear your thoughts, comments and experiences in the comments section below.
Pin This For Later