26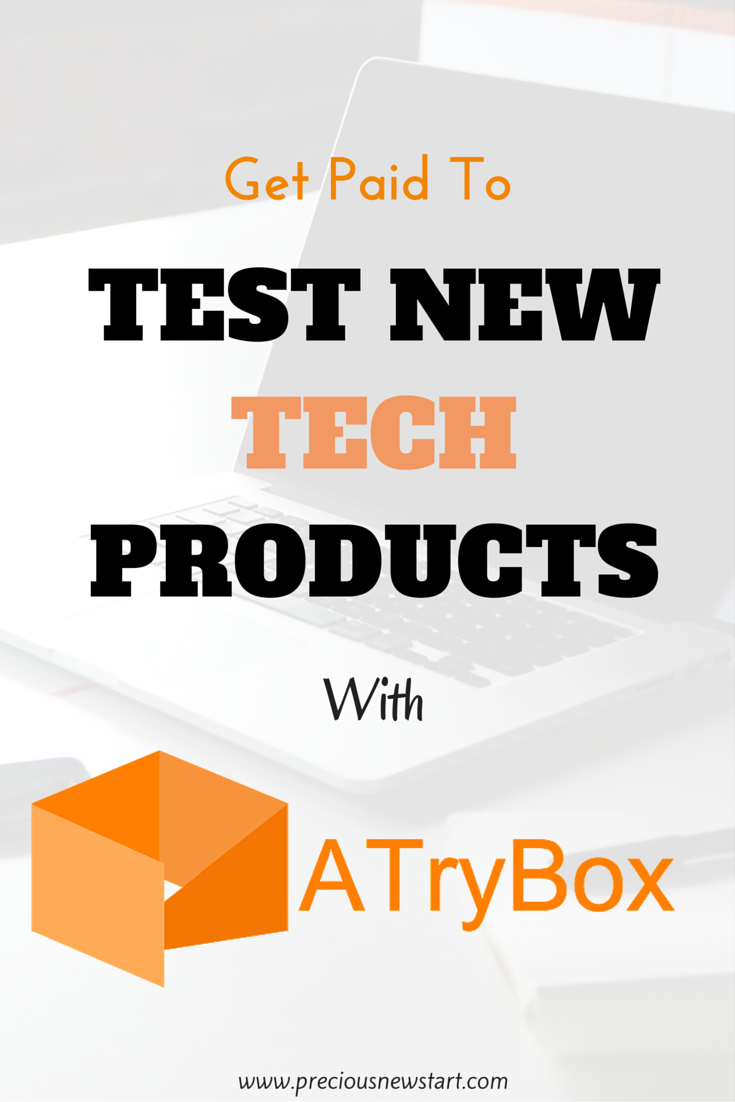 Get Paid To Test New Tech Products Online with ATryBox
This post may contain affiliate links. If you choose to purchase something through one of my links, I will earn a small commission at no extra cost to you.
I came across this exciting new website online that pays users to test new products online and share their opinions. The website is called ATryBox, and the good news is, it's FREE to join.
What is ATryBox?
---
Basically ATryBox is a new NYC based company that connects tech companies with people who are willing, and able to test out their products.
You can click the image below to watch their 1 min video
How Will You Get Notified Of New Products To Test?
---
You will get sent invitations to new products via your email. You can choose to accept or decline the invitation.
What Type Of Tests Can You Expect and How Much Will You Get Paid
---
The payment you receive depends on the type of test that you do. There are 5 types of tests available:
Personal Meetings ($ – You set the price):
Usually bigger brands and startups might use this method as a way to get user opinions and feedback in real-time. Because it involves taking your time to commute, the price is open for you to decide how much you'll want to be paid.
Phone Calls ($35):
The good thing about phone calls is that you get to give live feedback, without having to commute. You'll be asked to give your experience while using the product on the phone. They usually take around 30 minutes to complete, and shouldn't take more than 50 minutes
Online Usability Tests ($25):
With this method you will be providing feedback on things such as product design. It will usually take around 10-20 minutes to complete, but some can be up to 30 minutes.
Surveys ($10)
If you choose this method you will be helping brands get data on specific questions, and will usually take 5-10 minutes to complete
Help To Choose ($5)
This is nice and easy because you get to pick your preference over features such as colour, logo, design, name etc.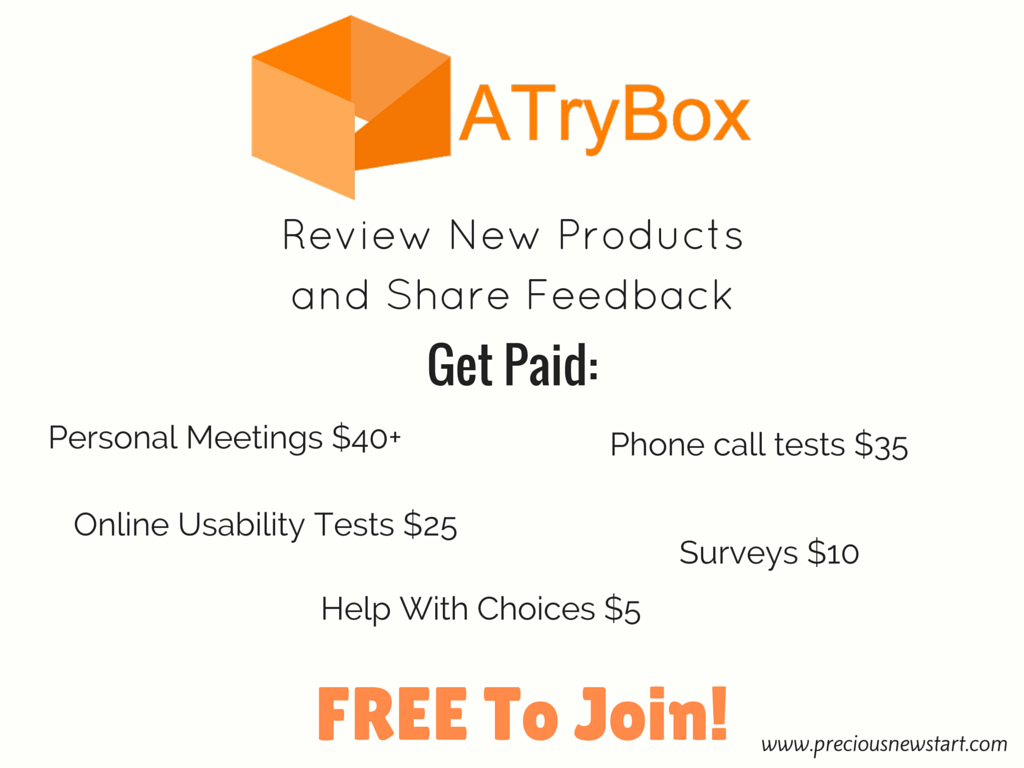 Who Is It For?
---
ATryBox is good for anyone who is looking to make some extra money online. If you enjoy giving your opinions and feedback, you can get paid to do so.
What Can You Expect To Get When You Join?
---
Well, other than getting paid, there are also some other features you can expect to get:
Fixed Prices:
You get fixed prices on the tests that you do (except Personal Meetings)
Do What You Like:
You get to choose the methods of testing you want to do. So if you're someone who hates phone calls, but loves surveys, then you can decline a specific test.
You Get To Work Where You Want:
If you're at home or travelling, all the tests (expect Personal Meetings), can be done remotely.
Fast Payments:
You can expect to receive payments within 7 days of completing the test.
How Will You Get Paid?
---
Payment is made through Venmo. If you don't have a Venmo account, then you can create one when you receive your first payment. Venmo is part of Paypal, and charges no commission, so you actually get what you earn.
What Do You Need To Get Started?
---
 Be A U.S resident
18 years or over
US bank account
No Technical Skills required
How To Get Started?
---
So if you've read this review and thought…"I'm ready to get started", then click the link below to start making some extra money online.

Your Thoughts?
---
As I am not a US resident, I am unable to give you my own personal experiences with this website. However, I would really like to know what your experiences are, and whether you think it's a good way to make some extra money online. It's free to join so there's nothing to lose. Please share them in the comments below. I really look forward to hearing your thoughts on this website…and hopefully soon it'll be available internationally.
If you're international and know people in the US that you think might be interested, why not share this review with them and help them earn a little extra online.
P.S. If you're a brand and would like to get users to test your product, you can click this link to contact them about your product.